Want to rank your website in Australia? You need Australian backlinks database to get the local ranking signals correct
This is the post you were looking for, in this post you will find 100+ Australian Guest Posting Sites that I have manually verified myself. Check out these sites it will definitely help you in your link-building campaign.
Guest Blogging has many benefits, one of them is ranking for your anchor text well in a particular locale. If it is Australia where you want to rank then it is Australian website where you would want to contribute a guest post.
100+ Australian Guest Blogging Sites
Want to know how to find Australian Guest Posting sites from Google?
Here's how
It is done using Google Search Operators
Go to Google.com.au
and search allinurl:com.au "write for us" and hit enter
Google will show in results all the com.au top level domain websites. And you will only see "write for us" web page in the search since you specifically added that in quotes as you were searching for it.
That's it, now make the most out of this list. If you found this list useful then share it with folks who are in need of this.
Recommended Read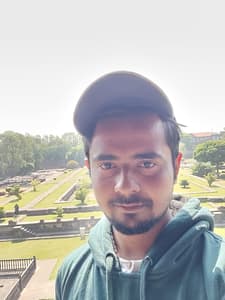 Kunjal Chawhan founder of Decode Digital Market, a Digital Marketer by profession, and a Digital Marketing Niche Blogger by passion, here to share my knowledge