It's been less than 2 years since I have started Decode Digital Market, my Digital Marketing Blog. In the beginning, I didn't see any results.
Like, it was just me who knew the existence of my website, I was putting out good quality content, content that was properly SEO Optimized, social sharing and content distribution were also in place and yet the rankings were to be found nowhere.
What did I miss?
BACKLINKS
Ignoring backlinks is like digging your own grave.
I know that there are a lot of experts out there who are preaching that backlinks are not important that you can rank anyways, that's partially true. It all comes down to the competition of the niche you are operating in.
Some niches aren't competitive such niches don't require building a ton of backlinks, whereas there are other niches that require an exhaustive link-building process.
You don't have to take my word, see the below screenshot for yourself.

Just check it out, I searched for a long-tail keyphrase, consisting of 8 keywords, that has the potential of 1300 monthly search volume. 
To rank on that an average web page has 46 backlinks
I mean that's staggering, isn't it? But that's what it takes to rank on page 1 of Google.
Then, of course, Health is a very competitive niche especially now with the adoption of Google E-A-T.
There are a number of ways that backlinks help, for the sake of ranking content it helps with anchor text optimization and also your domain authority rises once you start building backlinks.
One crucial thing you need to know about backlinks is that not all links were created equal if it were that simple then nobody would go through the trouble of guest post outreach reaching out to hundreds of sites asking, pleading to let you have your content contributed in exchange of 1 dofollow link. 
One would instead just go ahead and build links through submission sites, Social Bookmarking sites, blog commenting and spam threads on forums.
If only it were that simple.
Even Google cares about your backlink profile and it has to appear rich, one way to do that is by building links in authoritative niche-specific sites.
Because here is the thing, which one do you think Google would give preference to?
A Digital Marketing Blog building backlinks on another digital marketing blog or it building links on Social Bookmarking sites?
Obviously option 1, right??
How do you score backlink opportunity at a site within your niche that's also authoritative? The answer is none other than Guest Posting
It's not a new phenomenon, it's been around for a long while and it has always produced great results.
Without further ado, let's get started
150+ Guest Posting Sites You Should Post Your Content To For More Exposure
Digital Marketing Blogs
Finance Blogs
Health Blogs
News, Media & Publications Blog
Technology Blogs
Food Blogs
So, there it is
150+ High Authority, High Traffic websites you should submit guest post to, Guest Posting will always remain a very effective link building strategy when used effectively and strategically.
Further Reading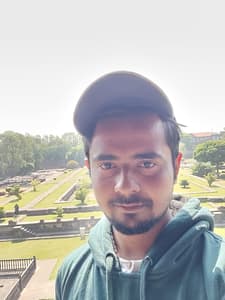 Kunjal Chawhan founder of Decode Digital Market, a Digital Marketer by profession, and a Digital Marketing Niche Blogger by passion, here to share my knowledge