Decode Digital Market is a Digital Marketing blog that writes about anything that concerns Digital Marketing and it's other functional departments like SEO, Social Media Marketing, Influencer Marketing, Growth Hacks, Content Marketing and more.
We are looking for writers who can write expertised content in the niche of Digital Marketing
What will you get by contributing content to Decode Digital Marketing?
Decode Digital Market is a fast-growing Digital Marketing Blog that gets decent number of visitors in a month from channels like Organic, Direct, Referral & Social.
The number 1 source of traffic for this blog is Organic i.e. Google Traffic which means we are generating genuine high-quality traffic. Take a look at this snapshot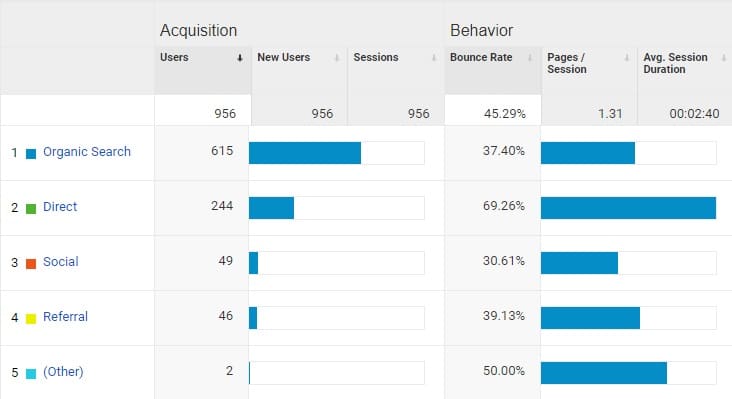 Guest Posting Guidelines
Deliver Good Quality Content, don't just send content for the sake of a backlink
Provide a relevant featured image, don't share licensed images for Google use Free Stock Photo sites like Pexels, Pixabay, Unsplash & more.
The blog topics should justify the length
The article should at least 1200 words long
You will not get a backlink on short keyword-rich anchors like "Digital Marketing" or focus keywords on which Decode Digital Market has published articles already
Don't send plagiarised content
Don't send spun content
Pick topics that people are actively searching and are not super competitive to rank that way we both get some value
Send articles that are either listicles or Wh i.e. Why should you use ___ or send guides but those guides should do justice to the overall topic and content length
If you publish the same content that you published on my website then I will remove your post
Send your author bio information along with the Guest Post
If you are adding a stat or fact then mention the source with an outbound link to a reputable site
Link Decode Digital Market Articles in your content for all the relevant anchors
Guest Post Topics we cover
Digital Marketing
Social Media Marketing
Social Media Advertising
PPC
Google AdWords
SEO
SEM
Digital Marketing Analytics
Digital Marketing Tools
Account-Based Marketing
Growth Hacking
Conversion Rate Optimization
Lead Generation
Case Studies are always welcome (can get approved faster)
Examples of Good Guest Posts that have been published on Decode Digital Market
Strings to help you find us on Google easily:
Digital marketing + write for us
"Digital marketing" + become a contributor
"Digital marketing" + guest blogs
"Digital marketing" + submit an article
Digital Marketing Guest Post Search string
Digital Marketing "guest post"
Digital Marketing "guest article"
Digital Marketing "this is a guest post by"
Digital Marketing "contributing writer"
Digital Marketing "want to write for"
Digital Marketing "submit blog post"
Digital Marketing "contribute to our site"
Digital Marketing "guest column"
Digital Marketing "submit content"
digital marketing write for us guest post
"write for us" digital marketing
digital marketing blog write for us
write for us digital marketing
online marketing write for us
marketing blogs write for us
write for us marketing
marketing + write for us
SEO + "write for us"
SEO + " become a contributor"
SEO "write for us"
SEO write for us
"write for us" seo
social media "write for us"
social media marketing "write for us"
social media marketing write for us
social media marketing write for us
email marketing + "write for us"
email marketing "write for us"
"email marketing"+"write for us"
email marketing + write for us
Content marketing + "write for us"
write for us content marketing
marketing blogs write for us
PPC write for us
PPC + write for us
Submit a content + digital marketing
Reach us at [email protected]