Are you looking for ways to download video from Wistia for free without using any tool? Well, you're in luck because in this article you'll learn exactly the step by step process to download Wistia embedded video.
Before jumping on that let's quickly go through what Wistia is.
Before getting into how to download Wistia videos let's first understand Wistia video marketing platform.
Wistia is an amazing video marketing platform. More than 500,000 brands are actively using Wistia to create amazing video experiences for users about their brand.
It works similar to Vimeo or even YouTube for that matter. However, businesses like SaaS or basically any business dealing in the B2B ecosystem generally doesn't leverage YouTube video embeds for the website and rightly so.
Using Wistia you can create video embeds for your website. Visitors coming to your website can watch these videos on your website and stay on your website alone; because Wistia is not a platform like YouTube search engine where users go and explore videos to watch and spend a couple of hours everyday.
Since Wistia is a video marketing platform designed for business NOT end users, Wistia is used mostly by businesses having websites.
You will mostly find SaaS business websites using Wistia videos and websites where you take online courses.
Why would you need to download Wistia videos?
This is a valid question, why would you need to download Wistia videos?
By now it's clear that Wistia is not a video website like YouTube where users go and surf videos. Wistia is specifically a video marketing platform that lets you create video embeds that you can add to your website.
We digital marketers have to keep upgrading our knowledge about the inner workings of this industry on an almost regular basis.
To do so we surf through sites reading blogs and maybe take some online courses as well. At times you will come across blogs who will have a Wistia embedded video integrated in the blog post that you watch there and then and if the video is length let's say 46-50 minutes long then you either omit that webpage or you bookmark that page (which you may never open).
One thing is for sure, you know in your gut that it is important that you watch that video. 
You know that there are knowledge bombs in that video that would educate you in some ways.
Wouldn't it be better if you could create a folder in your laptop where you can download these videos and watch these videos later?
Just imagine you're watching these knowledge-packed videos and the video isn't even being interrupted with buffering because you're watching it offline.
You don't have to find where you had bookmarked that page to watch that video.
Now this is exactly why you would need to download video from Wistia online.
Okay, now here comes the part you've been waiting for.
Go to catchvideo.net & paste the created URL i.e https://fastly.wistia.com/embed/iframe/y2lfrw8yvr this into the box and click "catch video!"
After hitting click it will process the URL and show download links, it will show download links as per the video quality that you prefer.
Video quality as in 1080p, 720p and so on.
You have to right click on the download button and click on save link as and save where you wish to save the video.
See this screenshot
Voila! That's how you download video from Wistia for free without using any tool whatsoever.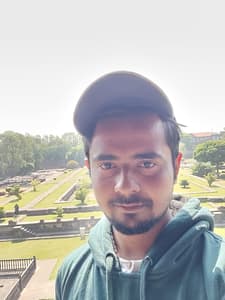 Kunjal Chawhan founder of Decode Digital Market, a Digital Marketer by profession, and a Digital Marketing Niche Blogger by passion, here to share my knowledge