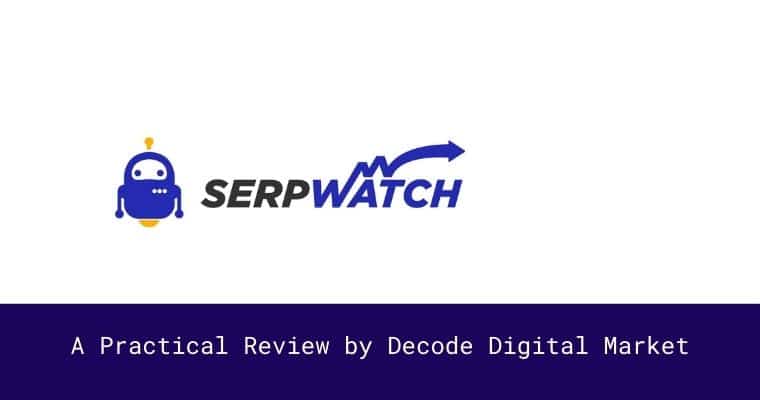 If you are here that means your existing keyword rank tracking software hasn't done an excellent job at retaining you.
In this SerpWatch Review you will learn everything that there is to know about SerpWatch, an excellent keyword rank monitoring software that does more than your traditional organic keyword rank tracker.
There is more to take with SerpWatch as it is bundled with excellent features like Google Algorithm updates alerts on your rank checker, device-level rank tracking and so much more.
If what you read above excites you then you are up for a ride. Of all the amazing features this software has to offer, I bet that you would be surprised at finding out some of these features that I haven't even revealed yet
| SerpWatch | Features |
| --- | --- |
| Number of Keyword Checks | 7,500 |
| No of Keywords | 250 |
| Pricing starts at | $49 |
| Ranking History | Yes |
| Unlimited Users | Yes |
| Zapier Integration | Yes |
| Google Algo Updates | Yes |
| My Rating | 4.5/5 |
| Reviewed By | Kunjal Chawhan |
A Quick Glance at SerpWatch Features
1. You Can Add Multiple Projects for Keyword Rank Tracking
Here in the above image you can clearly see that there are two projects, both of which I can manage from the dashboard.
You can track rankings across thousands of keywords and monitor their rankings on a daily or hourly basis. You have the ability to set the frequency at which the keyword rankings should be updated.
Here I can quickly see as I log into the dashboard how many keywords moved up, how many keyword rankings dropped and how many keyword rankings remain the same.
2. Multiple Search Engines Keyword Rank Monitoring
Unlike most of the traditional keyword rank tracking tools that track rankings of Google alone, SerpWatch can monitor and report keyword rankings over several search engines like Yahoo, Yandex & Bing these are the search engines upon which you will be able to track the keyword rankings.
In the above screenshot you can see that I can track keyword rankings over these search engines and moreover customize by setting different countries and devices.
3. Accurate Keyword Ranking Data
The keyword rank tracking data is more likely to be accurate on SerpWatch because of the keyword frequency bandwidth that you can set. What's more? It literally shares the Google SERP Screenshot URL with timestamp as a proof that the ranking really stood at the said position, which is like taking it too far; but hey they are keeping things transparent with you.
In the above screenshot you can see that I can choose to get ranking updates on an hourly basis, in 2 hours, 6 hours, 12 hours, 3 days, weekly and monthly basis.
If you are a huge e-commerce business that has thousands of product landing & category landing pages where you are tracking lakhs of keywords then it is no wonder that keyword rank tracking would be critical to you.
And the importance of keyword position is more important here, in situations like these it is very important that your business chooses to go with hourly ranking updates.
4. Keywords that you can prioritize with labels
Again this is a great feature for a large business website that tracks hundreds or thousands of keywords.
Time is of essence and it's best that you don't spend several minutes just to find the keyword you are looking for, especially when you are monitoring thousands of keywords.
SerpWatch saves you the trouble, you can set distinct labels so that you can segregate keywords and save a ton of time instead of trying to find a needle in a haystack.
You can create tags and with the help of distinct tag names you can get your desired data faster.
5. Integrations and Automations to Receive Ranking Updates
SerpWatch supports various integrations for you to receive ranking updates without you having to access the dashboard every time.
In the above screenshot you can see that I can receive the ranking updates via Slack, Push Notifications, Email and also there is a Zapier Webhook to create additional automations.
6. Google Algorithm Updates Tracking
This is another interesting feature of SerpWatch. Basically in intelligence hub where you gain a bird's-eye view of how aggregately all your keywords are doing. 
If there has been an update by Google then that update will be marked in the ranking trend chart and if you hover or click on that icon it will in fact, layout a message stating the name and details of that Google update.
So now if there is a decline in the keyword rankings and if by chance you weren't aware of the update then you have SerpWatch to update you and moreover this will help you convey the message to the client as you report on keyword rankings.
7. An Intuitive User Interface
The user interface of SerpWatch feels quite comforting and makes it really easy for us to navigate across features.
The thing that I really loved about the user interface is that pretty much all the features are accessible in the same screen without having you to navigate elsewhere.
In the above screenshot you can see what an amazing job the user interface does with the thoughtful design intended at making things easier for the users.
At a single glance you get to know how many keywords moved up and down, how many keywords retained their rankings, how many algorithm updates have taken place, the intelligence hub is flagging keyword cannibalization issues up there.
What's more?
You can explore intelligence hub to get insights about SW Score, SERP Features that you have gained, SERP Feature timeline, Google Analytics and more.
8. Identify Keyword Cannibalization Issue
Keyword Cannibalization is a deadly issue that needs to be rectified at the earliest. You are leaving money on the table if you are ignoring keyword cannibalization issues.
Or maybe you just don't know that your website is having keyword cannibalization issues.
Just upload your keyword list on SerpWatch and it will flag the keyword cannibalization issue over the dashboard to you so that you can rectify these issues.
Here in the above snapshot you can see how SerpWatch is helping me identify keyword cannibalization issues. For product design companies several pages are ranking within the first page on Google.
9. Get the community support
SerpWatch has created a community website where you as a user can get quick support for any problems that you face using the tool and additionally it is a highly SEO-Driven community where you can exchange knowledge over SEO and resolve SEO issues that arise on a day to day basis.
How does the pricing and payment plans of SerpWatch stack up?
When it comes to pricing, SerpWatch is quite affordable as compared to its competitors.
Even the starter plan is self-sufficient for small businesses as they can check ranking for 250 keywords with 7500 keyword checks a month.
If you are an SEO Agency or a Digital Marketing agency then it is best to go with Growth or Premium Plan as you would have to track more keywords.
I hope this SerpWatch Review gives you a 360-view of ways you can exploit this amazing tool that is more than just a keyword rank tracker.
Still Unsure?
Get started with their Free Trial, you don't even need a credit card to get started with free trial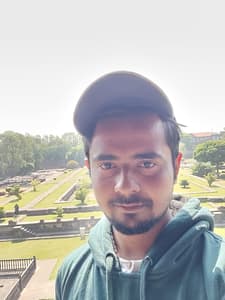 Kunjal Chawhan founder of Decode Digital Market, a Digital Marketer by profession, and a Digital Marketing Niche Blogger by passion, here to share my knowledge