Looking for an actionable WP Toolkit Video Magic review? Look no further, this is an unbiased review with a micro tutorial that will give you actionable steps to get started with it.
Has anyone tried convincing you in 2020 that video marketing is killing it?
It would be a major turn off if I start off with that because you obviously know how important video marketing is and there is a tool that has simplified embedding videos on your website, believe me, it's never been this easier.
In this WP Video Magic Review, I will not only showcase how cool this tool is but you will also get a mini-tutorial that will give you a glimpse at how easy setting up things are with this amazing tool.
But let's first understand what has changed in Video Marketing.
Google has raised the stakes for search optimizer's the old tricks don't carry much weightage now you have to go over the board to provide unique user experiences to your readers.
When you embed media to your web page, be it images or videos your website visitors get a little something extra, what they get is context an alternative to consuming text content, or rather a video could complement the text-based content.
Think about conversion-optimized landing pages where you are trying to sell a high ticket product; just text content with bunch images would suffice? I hardly think so. You need to host a video there and that's where WP Toolkit Video Magic comes to save the day because hosting videos using this tool is mind-bogglingly easy.
What is WP Toolkit Video Magic anyways?
WP Toolkit Video Magic is a video hosting solution made especially for WordPress users; this is literally a plugin. This tool is super cost-efficient than the expensive alternative video hosting platforms that you are using to host videos on your website. Using this platform you can embed YouTube videos just the way you want in terms of customizing it with visual elements and add it to boost views and conversions.
WP Toolkit Video Magic team has thought this through, along with this tool you get additional options like 
What are the features of WP Toolkit Video Magic?
WP Video Magic works with both Cloudfront and Amazon S3 including YouTube so after taking this tool you don't have to look for another tool that has solutions for Cloudfront and Amazon S3. This gives you access to the cheapest and most powerful video hosting.
Amazon's low pricing will make your savings add up very quickly.
2. You don't even need to have your own videos
This works even if you haven't recorded a single video before. WP Video Magic naturally works with YouTube, Cloudfront & S3 Bucket from where you can use a video to host on your web page. 
Pro tip: if you're doing this for your own product that you're yet to launch and want to keep the website exclusive then use unlisted video from YouTube that way other videos won't show up as the video ends on the page.
I repeat you don't need any Technical Skills to set this up. You have access to Easy CloudFront Integration and 1-Click CloudFront setup. WP Video Magic sorts this out for you with an in-built configuration.
4. Mobile & Desktop Responsiveness
This is perhaps the best feature you get with this tool. While setting up the video in the plugin you can select the resolution you want to set it up for in consideration to desktop & mobile for a better device experience for your users.

5. Video Player Configuration
With WP Video Magic embed, there are video controls on the landing page just like YouTube but its user interface is different which really indicates that this is a different player altogether. This tool comes with an inbuilt state-of-the-art HTML5 Video Player so you no longer have to rely on broken flash players.
You don't even have to pay the third-party player for this.
Here's how it would look

This is yet again a feature to die for, it would be a major turn off if the videos that you host on your conversion optimized landing page runs with advertisements and links, but with WP Video Magic hosted videos that will not be the case, the video will run smoothly without the badgering ads diverting your target customer's attention towards your competitor's value offerings.
7. Sleek viewing experience
Again it's not just another video embed code that you would place and be on the mercy of the platform to act on its will. Here you gain more control, with WP Toolkit Video Magic you can Set your videos to autoplay if you like and hide/show the video controls with a single click.
You can even choose if you want your videos to begin playing as soon as the page is loaded instead of visitors having to click on the video play button.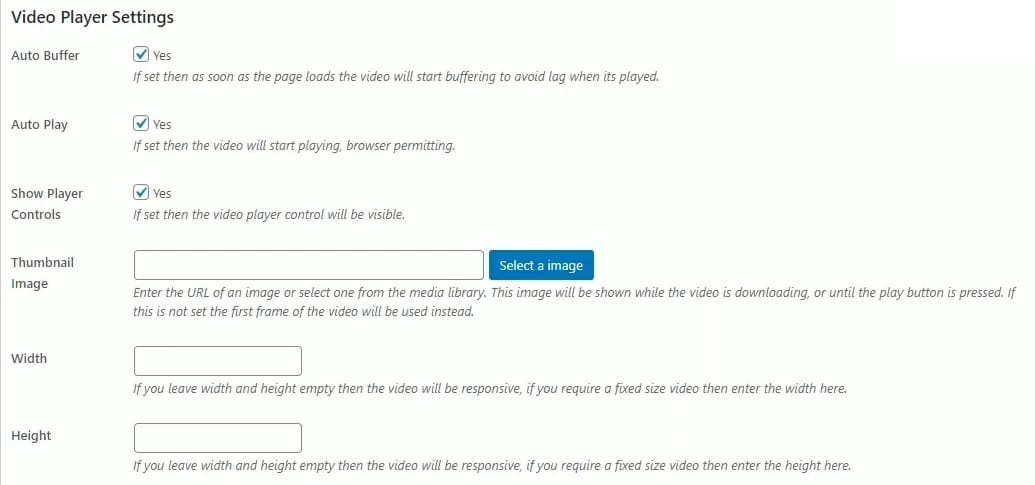 This one is interesting, trust me. With Video Events you can set certain action items like HTML content to appear below the video at a certain time. This feature can turn your video element of the page into a sales machine by showcasing your CTA at the right time.

WP Toolkit Video Magic comes with a full Amazon S3 Media Manager that makes it simple & easier to find and use the videos on your S3 account.
And here is a plus; they've also added download security & encryption for all S3 hosted files. So nobody can just like that download the videos you don't want them to download.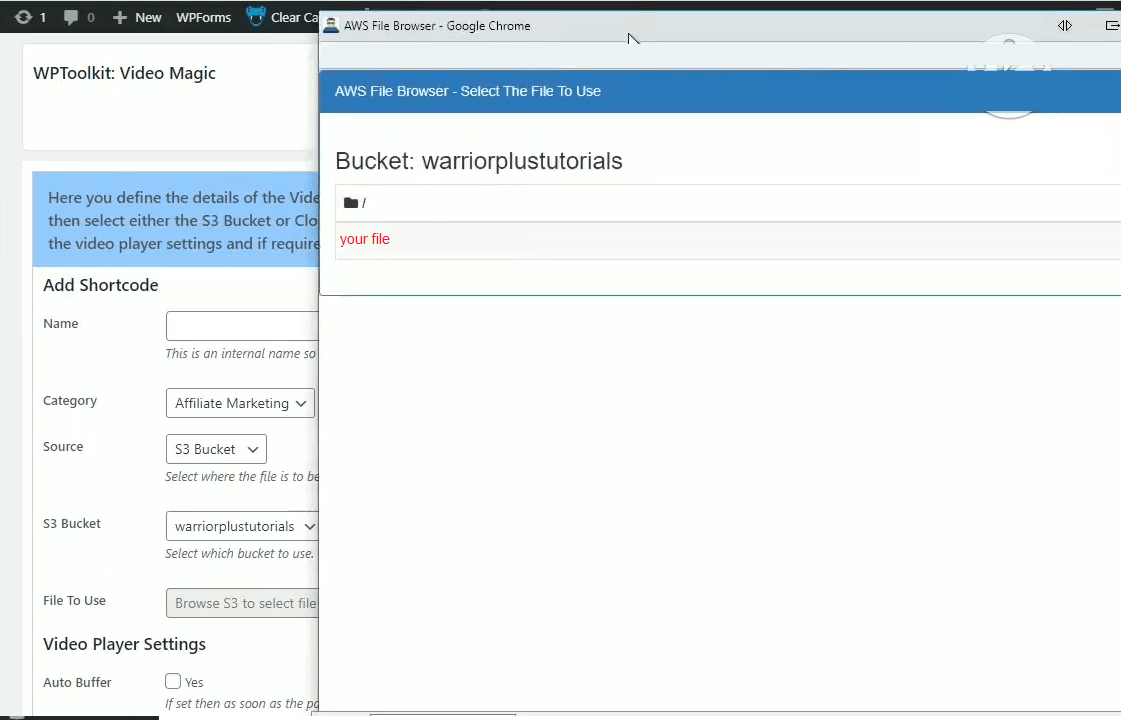 Quick 1 Minute Tutorial to Setup WP Toolkit Video Magic Videos on Your WordPress
Step 1: Add a new video Shortcode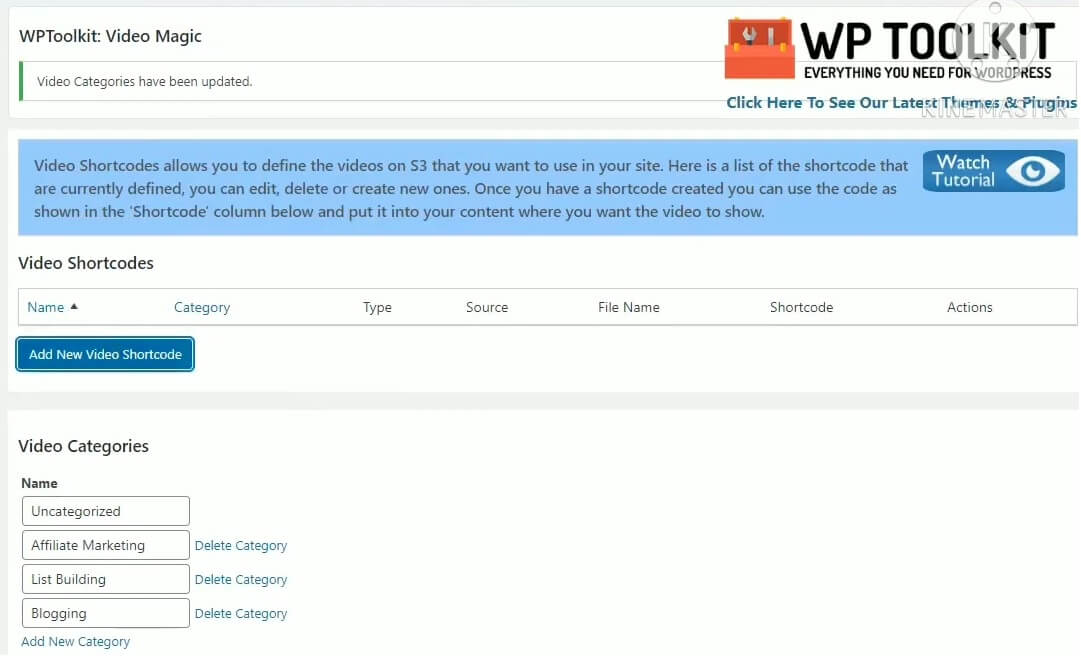 Tap on [Add new video shortcode] 
Step 2: Fill in name & other details
Step 3: Insert your video & click save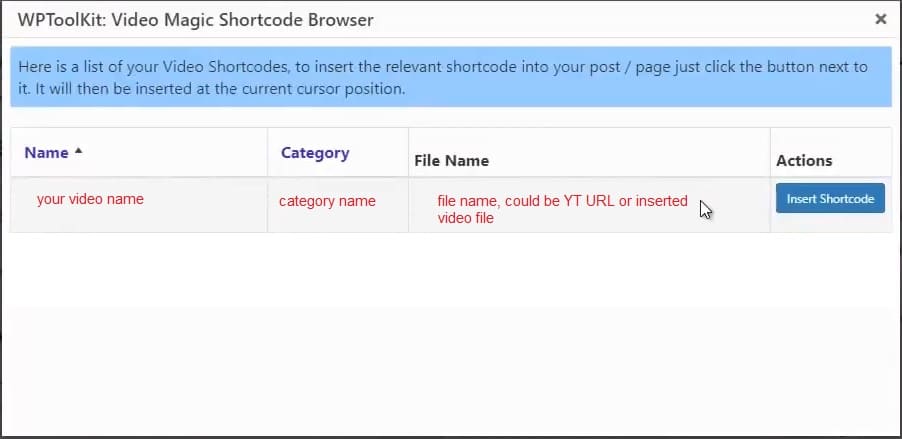 As you click on [insert shortcode] button the shortcode will be auto-added into the page, so this is convenient rather than noting down shortcodes and manually adding them in the page.
Here's the Quick Demo video by the creator of this amazing tool
You Don't have to take just my word for it, Check out the reviews by other users who loved this
Is WP Video Magic Worth Buying?
To answer this let me ask you a question, do you care about Landing Page optimization in terms of user experience? Does your business thrive upon lead generation? Does your business has a website?
If your answer to these questions has been YES, then YES you absolutely need WP Toolkit Video Magic.
It's disappointing and often embarrassing when we see a video embed on a great landing page that is promoting high ticket products but as we finish watching their product video; YouTube suggests to us their competitor's videos. I mean that is insane.
The sheer amount of customization that WP Video Magic has to offer is simply amazing.
The setup is super easy with a simple 1-click integration & requires absolutely no technical skills; apart from YouTube you also have the option to add videos from Amazon S3 & Cloudfront; it's this one tool that is giving you so many options. Then there's mobile responsiveness.
Who Should Buy WP Video Magic?
OTO 1 - WP Optimizer Personal License - $27
WP Optimiser is one of the fastest & easiest way to optimize your website, diagnose issues in a few clicks, boost your site rankings, reduce Ad spend & make more profit.
It includes: 
   [+]   Identify Site & Server Issues
   [+]   Identify Themes & Plugin Issues
   [+]   Batch & Auto Optimise Graphics
   [+]   Remove Your Database Junk
   [+]   Lazy Load Images on Demand
   [+]   Global Connectivity Testing
   [+]   Daily Site Performance Monitor
   [+]   Full Training Videos & Tooltips
OTO 2 - Blog Niche Tools - $19
Blog Niche Tools is a 3-In-1 Blogging Toolkit that will automatically Spit Out Unlimited, Hyper Profitable Niche Blogs for you.
It includes: 
   [+]   Easy Research
   [+]   Free Images
   [+]   Bulk Import
OTO 3 - WP Toolkit GPL - $67
WP Toolkit GPL is a massive plugins and themes bundle where you get premium themes and plugins
It includes: 
   [+]   Install on as many websites as you wish
   [+]   Use as optin offer to build your subscriber list
OTO 4 - Viper Cache - $27
Viper Cache is an excellent WordPress cache plugin that automatically detects the most visited pages and preloads them rather than preloading all of them to save bandwidth and this helps a lot with increasing the site speed.
It is a great option for a caching plugin.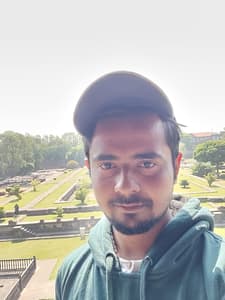 Kunjal Chawhan founder of Decode Digital Market, a Digital Marketer by profession, and a Digital Marketing Niche Blogger by passion, here to share my knowledge