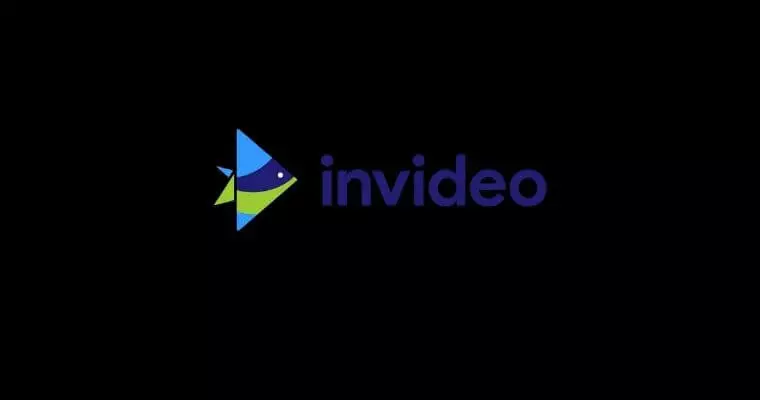 InVideo is the ultimate advanced video editing software tool that helps you create engaging videos of all kinds. You can create video clips on InVideo with 5000+ unique designer templates, 9M+ premium media (including iStock), a large audio library for every mood/genre and a lot of customisable features.
InVideo also enables you to convert article content into video content.
InVideo's flexible timeline and drag & drop editor further enhance the user journey of making professional videos on the browser. Our 24*7 live customer support service and 26K+ strong Facebook Community further add value to every creator's workflow. Customer feedback is key to the way our product is shaping up everyday. We're only and only building for the end user, who makes videos for a living.
In a nutshell, anybody can make scroll-stopping videos with InVideo. What's even better is that we're now even on mobile! Check out Filmr by InVideo. Download the app: [https://filmrapp.onelink.me/9iEj/cba63971](https://filmrapp.onelink.me/9iEj/cba63971)
With 7M+ users from 195+ countries who have made millions of videos in 100+ foreign languages on InVideo, we look forward to the road ahead.
See what users are saying  👇
What are the features of InVideo that makes it so awesome?
Animation
Audio Capture
Add team member
Brand Overlay
Bulk Uploading
Closed Captions
Collaboration Tools
Customizable Branding
Customizable Templates
Drag & Drop
Media Library
Mobile Screen Support
Privacy Options
Social Sharing
Speed Adjustment
Split/Merge
5000+ Pre-made templates

Font quote templates

1000+ stickers

Supports HD Resolution
Text Editing
Text Overlay
Text to Video
Video Capture
Video Creation
Video Editing
Video Looping
Video Stabilization
Video Support
Voice-Over / Audio
Types of Videos you can make with InVideo?
Short answer is, whatever kind of video you want to create, and I am not exaggerating this as you keep reading this further I am sure you will resonate with this.
The premium video template gallery on InVideo is a powerhouse of all the possible formats or types of videos you may want to create. They have thought this through whilst creating the tool.
Using InVideo video editor you can create great videos designed for platforms like 
Facebook

Youtube

Instagram

Twitter

LinkedIn

SnapChat
There are pre-made templates that make your job easier. Templates are across diverse categories like 
Brand

Products

Ads

Presentations

offers/ coupons

COVID-19

Invitations

Motivational quotes

Webinar promos

Bite-size ads

Video Testimonials

Greetings

Listicles

Snackable videos
You can create professional looking videos across all these categories and there various templates available for each of these categories. This feature to use templates and themes is an incredible time saver. I mean imagine having to put together piece by piece for creating every video, every time like you did in the good old Movie Maker. But honestly, that seems like a lot of work.
As per my experience with this video software, with a very little tweaking I have been able to make great videos from these templates, unique looking videos.
It really doesn't matter what kind of business you are into, this tool is not just for a specific industry. The kind of categories that they have put together establishes the fact that you can create any sort of videos.
Once you get pro at creating videos using these templates then you can also make use of the blank template to let the creativity flow & create videos that are unique.
InVideo Pricing: How is this video marketing tool priced?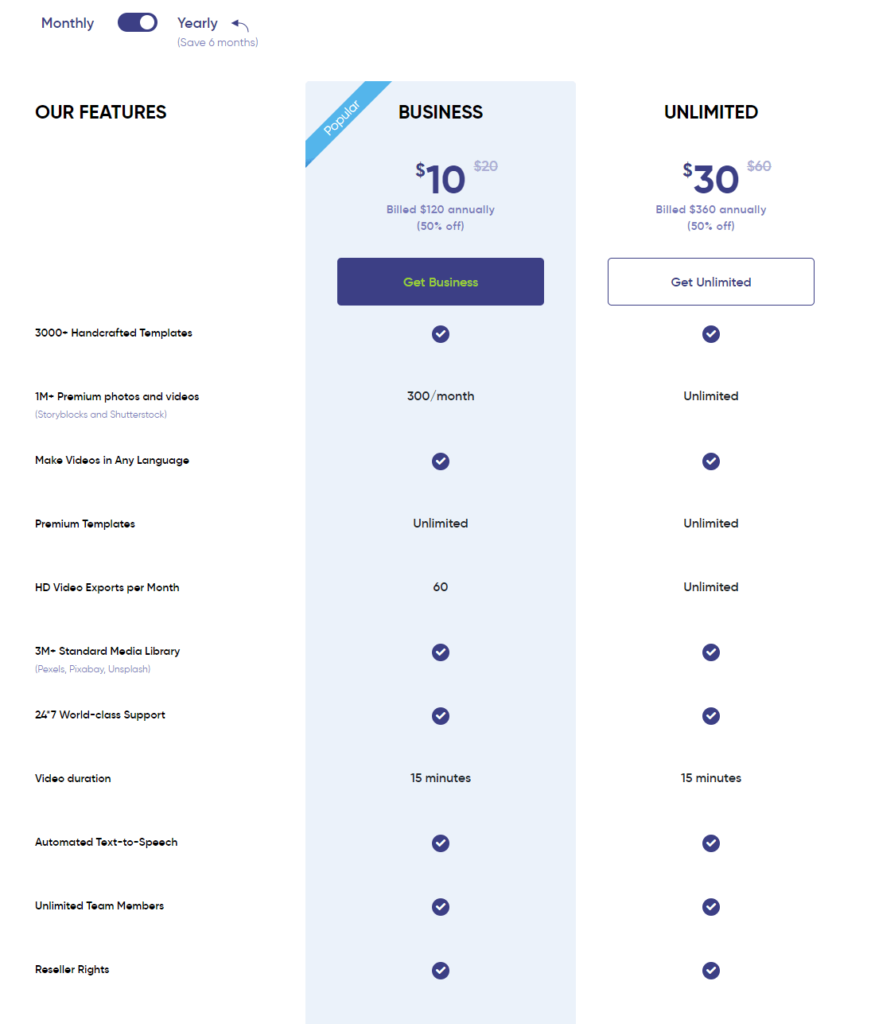 InVideo in my opinion has been priced very well. I mean despite being such a useful tool I was sure that this tool must cost a fortune; especially with it being a tool that is bundled with lots of awesome features.
I was shocked finding out how really affordable this tool is. 
So basically, there are two plans (they have kept this really simple)
You can go for monthly packaged (NOT RECOMMENDED) or you can go for Unlimited Package (HIGHLY RECOMMENDED)
Whoever is looking to buy InVideo is either an Agency or a media company that has to create marketing collateral for social media marketing & video Ads or is a business owner who has to create videos for their own business. (there can many other possibilities, but right off the bat these two comes to the mind)
It makes sense to go with an yearly plan because creating video content for a Digital Business is not a one time thing; to the ever demanding algorithm you need to create volumes of video content and that is the reason why I would recommend you to go with the yearly package is quite simple actually. If you go with the monthly plan you will have to pay +50% more of what you pay in the yearly plan.
The reason If you go with the monthly plan then you just have to pay $10 per month. That's it!
In the business plan you can access and use 300 premium stock images & great videos from storyblocks & shutterstock and export only 60 HD videos per month (which is enough for small business)
If your need is more then Unlimited Plan is best for you. In the unlimited plan you pay only $30 per month for the yearly plan. You can access & use unlimited premium photos & videos from storyblocks & shutterstock and you can export unlimited HD videos.
1. Select the platform & it's placement
In the first step we will choose the social media platforms placement i.e Facebook timeline, Facebook Story, YouTube Landscape etc
2. Select the theme for the video
There are creative templates categorized according to the themes for which you might want to create the video to save your efforts and time.
If you don't find the aspect ratio that you're looking for from the available in the homepage then you can go right ahead and search for your theme.
For example, I searched for "software"
3. A walkthrough to the top options in the tool to create the video
There is a media library which you can access to find images & videos from millions of photos & videos available for the video effects that you want to create. (it is possible that the template which you have picked doesn't have the exact photo & video that you wanted) You can see the transition below that you can configure as per the need of your video design that you have in your mind. It's advanced video editing features are on another level, you will realize that much as you take the tool for a spin.
Make things exciting with some music!
There is a music library as well that already contains a lot of audio which you can use for the video. There is no restriction, if you don't like any of the music that's there then there is an option to upload your own audio which you can use for the video.
There are various font styles available to use what's more interesting is that they also have calligraphy templates there. Where you can find a ready made text box having some text with color and animation effects. Really great option for promotional video.
There are 1000+ stickers available with animation effects that you can use in the video. There are stickers that you can use as a CTA for your video.
CTA stickers like "call now" "Get Started" and so much more.
I find this a really interesting feature.
V. Animated effect library
There is an animation effect library from where you can choose an effect & add that as an overlay over your video.
On the video timeline see what else you can add; check the video duration & sizing before your export. To export there is an option in the top right "Export" once you click that an option appears that asks you whether you want to save the video in 720P or 1080P video formats.
You can choose from the two & save your video.
And this doesn't end here, InVideo updates help documentation and tutorials regularly so that their customers are educated on how to make the most out of this tool.
Are people satisfied with InVideo?
I have personally used InVideo and other tools before like Biteable and frankly enough I found InVideo very easy to use. Just after using it a few times I am now familiar with it's UI (user interface). I know where the features are that I need to access. This tool is really is easy to use.
Just to validate my thoughts with what people think about this tool. I compared InVideo with Biteable and here's what I found.
Biteable was founded in 2013 whereas InVideo was founded in 2017 4 years apart.
And yet, the growth of InVideo has been phenomenal both has a user base of 1000+ InVideo though came late but has similar user base.
In fact, InVideo has more reviews as compared to Biteable.
Check out this Google Trends data of InVideo VS Biteable
Still unsure? Check out these user's reviews
Closing thoughts
Let me ask you this question
Do you use Canva? Do you find it easy to use Canva?
If your answer to both the questions is YES then I guarantee you that you will fall in love with InVideo, creating videos has never been easier. So why not give it a try now? Hit the button up there and take it for a spin. Or start your free trial; in free trial you will get the hang of the tool like what it can help you accomplish.
Comment here if you have any doubts regarding the product.
Frequently Asked Questions About Invideo.io
1. How much does Invideo Cost?
InVideo's pricing starts at $8 per month where you get 10GB of cloud storage along with other features, and an even higher plan which is still affordable is a $15 per month plan. Highlights of this plan are that you get unlimited video exports and 100GB cloud storage.
2. Does InVideo have a watermark?
Ther is watermark in InVideo exported videos if you are it's free plan; in the paid plan video don't carry watermark.
3. How do I use InVideo?
Using InVideo does not require any kind of technical expertise, it's a simple tool like Canva everything is on your dashboard from where you can pick up elements and drop, add text and create videos.
4. How do you add music to InVideo?
While creating videos there you have music library at your disposal you can search and add any kind of music that you want to add and at what frame and duration.
5. Does InVideo provide a Free Trial?
Yes, InVideo provides a free trial. You can take it on free trial and see if it meets or exceeds you needs.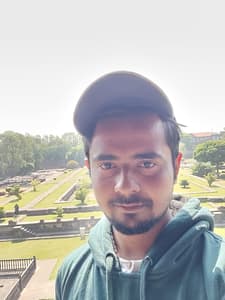 Kunjal Chawhan founder of Decode Digital Market, a Digital Marketer by profession, and a Digital Marketing Niche Blogger by passion, here to share my knowledge