With the increasing number of internet users, there are a different types of the Digital Marketing you can use to grow your business on internet and reach your target customers.
Well, don't be overwhelmed. The aim of this rather comprehensive article is to act as your guide, guiding you through the forest of Digital Marketing. Along the way, you will come across various forms on internet marketing that are sure to excite you and most importantly help you figure which type of internet marketing is right for your business.
Read this till the end, if you are planning to take your brand in the Digital and find tons of customer and create a promising market for your business.
So what are we waiting for? Let's get started! Find out which type of Digital Marketing is best for your business.
What is Digital Marketing?
(This ain't gonna be other boring definitions) 
Digital Marketing is NOT marketing using Digital Technologies (Now that would be boring) Digital Marketing is a way to manipulate the potential of the World Wide Web to grow your business, Make Money Online, Earn Recognition & building your tribe. 
If Digital Marketing merely meant Marketing using internet then that would chicken out the scope of various other forms of online marketing like Personal Branding, Influencer Marketing, Creating Unique Content Experiences, Building your tribe that isn't bound by geographic territories.
Practices like these don't only aim towards marketing the business. It leans more towards fostering relations with the target audience.
Types of Digital Marketing
What is Social Media Marketing? Well, I have compiled a rather comprehensive guide over it.
To understand Social Media Marketing it's pertinent to understand Social Networking sites. Social Media is the noisiest place over the Web. It's the types of Digital Marketing that's best suited for businesses catering to consumer segment i.e B2C.
Sometimes it's a viral internet trend that is catching up, brands leveraging internet trends or a viral meme to build resonance is a common sight to catch up on. Sometimes it's about things getting ugly over Twitter trolls. 
What Social Media Marketing means for brands or businesses is to leverage the power of these virtual communities to build their persona, build their tribe, humanize the brand. What another way than Social Networks where people are talking, listening, engaging & sharing. 
Today, things have gone so agile that people actually want to build a connection with brands on social, engage with them, extend their valuable support. Social Media Marketing is a type of Digital Marketing that is uniting loyal audiences with their beloved brands. 
The relation between a customer & a business is not just to the extent of purchase, it has extended to Brand Advocacy today & social is a way to go for it. Harnessing the power of Social Media your brand can ignite visibility, build tribe, engage with target customers, receive feedback in real-time. Want to kick it up a notch or two?
How about running social media ads or maybe leveraging the power of Social Media Influencers to reach your target customers with efficiency.
SEO is no longer just a job title, it has become part of everyone's job description ~ @randfish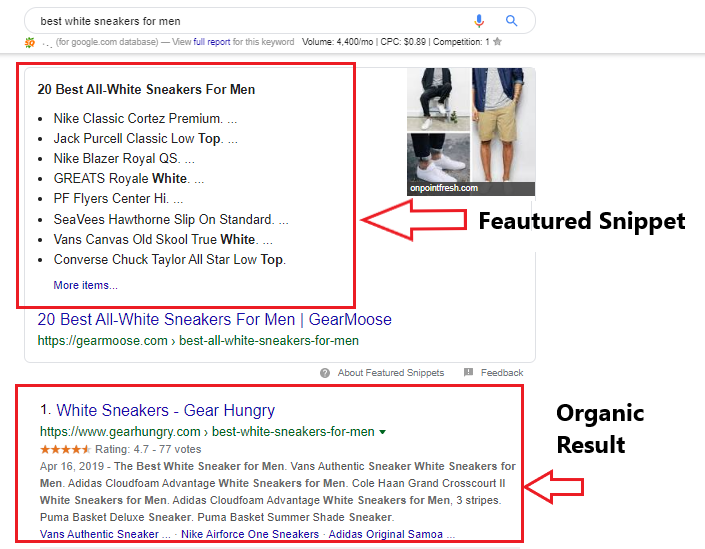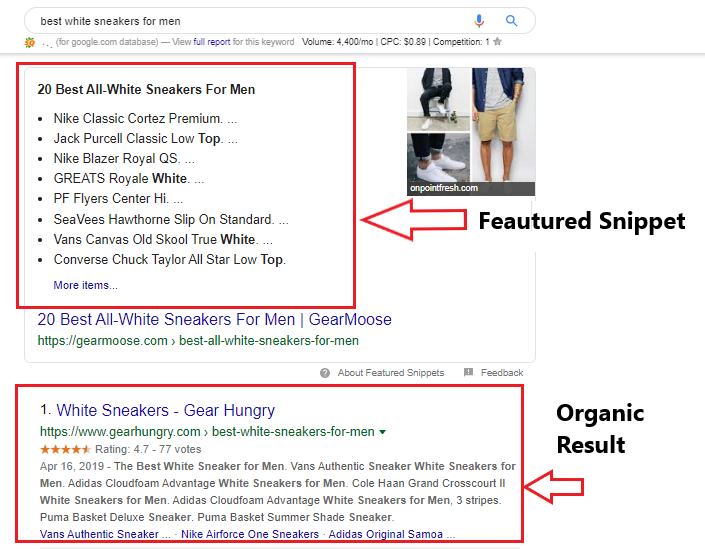 Search Engine Optimization is the kinds of online marketing where you have to adopt a montage of best practices that Google looks for to get the rankings on top.
Here's what Google wants
Here's what Google hates  
What is the ROI of SEO?
Traffic, Rankings, Rich Results & Featured Snippets. The best part about SEO is that the investment it requires is patience, hard work, efforts & commitment, NOT money (well at least not directly). 
If you want to claim rankings in Google instantly, then there is Google Adwords PPC. Google Pay Per Click Campaigns are expensive way of getting results as you have to pay for every resulting clicks where most of them don't even convert.
When we say Search Engine Optimization we obviously mean optimizing website for Google because after all Google is everybody's favorite search engine; besides if you rank high in Google that means you were already ranking higher in other search engines like Bing, Yahoo, DuckDuckGo with Google patience is the key. 
What's changed with Google SEO? Well a lot! Back in the day links were the only thing that mattered; a website having more links pointing to it would WIN higher search rankings, hence more search traffic. 
That meant building links from all sorts of places, like web directories, classified submission sites, social bookmarking sites, blog commenting, web 2.0 links, PPT Submissions, PDF submissions, you name it…
However, all these tactics won't derive as fruitful results as it once did. Google has gotten clever now it's not gonna fall for these cheap parlour tricks anymore. 
What works now? Well rumor has it that they are undertaking nearly 200+ ranking factors to rank websites. But a few that are remarkably accurate are:
Unicorn Quality Content

Topic Clusters

Page Structure

Dofollow links from credible sites belonging to your niche

On page SEO

Technical SEO
Recommended read: The SEO Glossary – 65+ SEO Terms & Definitions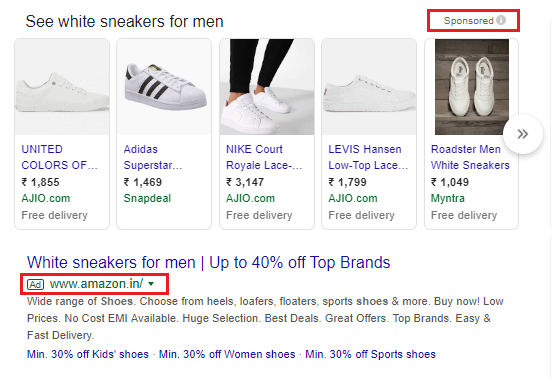 If I have to name one type of Online Marketing Strategy that offers instant ROI then that's definitely Pay Per Click Campaigns. 
Pay Per Clicks is a mechanism to hack your way up almost instantaneously. However, it's not all rainbows and sunshine. You have to pay to get the results. When we hear conversation around PPC (Pay Per Click) Campaigns, the one platform that immediately comes to mind is Google Adwords.
Google is a platform used by Billions of people worldwide & it also remains one of the only platforms that gives outstanding user experiences. You can run Adwords PPC Campaigns on Google Search platform to claim the top of the page rankings where you will have to pay for every resulting clicks.
The amount you will pay will differ according to the cost of keywords which varies. Apart from Google Search Platform there are Google partner sites like Amazon, AOL, Ask.com and more where you can again run PPC Campaigns. 
If that's not enough then get this, You can run Google Display Campaigns on all the websites who have applied for Google Adsense or Doubleclick where you end up paying for every resulting clicks.
There are other PPC Advertising Platforms like Facebook, Instagram, Twitter, Quora and more where you have to pay for clicks. Basically, PPC advertising enables you to get instant result in exchange for money. When you can't wait for long to get results organically, PPC Campaigns are the way to go for it.
For example, you may own an E-Commerce store, so the best strategy will never be to wait for months maybe years to show up organically for every product query & drive sales. In social media landscape it is rather unlikely that your promotional content will show in everyone's feed who then will end up making purchases, your content doesn't even show on everyone's feed who is following you. 
The right thing to do then is to run Ads & get instant results. Take advantage of Facebook Ads while it's still affordable & lets you place advertisement on Instagram which is an altogether different platform. Pretty soon you can run ads on WhatsApp using Facebook Ads Manager.
There are two ways you can leverage search engines to achieve goals for your business website. One is through search engine optimization which is painstakingly a long term process yet fulfilling and the other one is search engine marketing. Search Engine Marketing is nothing but running PPC Campaigns on search engine.
When I say search engines I broadly mean world's favorite search engine "Google". Google Ads in context on Search Engine Marketing means you are marketing your website on Google Search Platform & Partner sites.
It's the quickest way to crawl the SERP ladder, a victory that's short lived since your ranking will plummet to nowhere the moment your Google Adwords Budget exhausts.
The idea with search engine marketing is to generate brand awareness for your website on Google Search Platform so that when users search for information related to your business industry you appear in search result reflecting value proposition via Title Tag, Meta Description & sitelink extensions. Brand awareness is the goal you want to achieve for the top of the funnel goals.
With Search Engine Marketing your business can generate leads, drive conversions and sales. Search Engine Marketing also helps your business website achieve SEO goals. 
Google as a search engine grabs a huge chunk of search engine market share 96.7% to be precise of the total search engine market share, followed by other search engines like Bing, Yahoo, DuckDuckGo & more.
According to the speculation Amazon is known to spend $6 Million in Google PPC ads each year.
Personal Branding is a new format in the types of digital marketing channels that has emerged lately & the results are amazing. 
Personal Branding is broadly done by two entities, one by people who are nowhere and wants to reach heights of success and second by the founders or co-founders of already established firms who aims to establish thought-leadership in the industry that will help their business grow directly or indirectly.
Speaking of Personal Branding it only seems unfair to not mention LinkedIn. LinkedIn can literally be used as a tool for personal branding. The platform appreciates one thing and one thing alone, KNOWLEDGE!
Whomsoever is found dropping knowledge bombs about a particular niche is worshipped by the connections; people wouldn't want to miss a single post by this Knowledge dropping guru. 
Aspiring Freelancer can gain projects using personal branding by establishing themselves as authoritative in the niche & industry they wish to serve. For example, someone who wants to take Freelance content writing as a career path can  make it happen by leveraging personal branding, how?
By starting a blog and exhibiting his skills in content writing by writing in different niches, the blog will work more like a portfolio. He may even share golden nuggets of content writing over LinkedIn to gain awareness as a rising content writer.
The cool thing about LinkedIn is that with the help of content you put out; you come into the radar of recruiters, talent acquisition managers, CEO's, Founders and Co-Founders.
Content is the gasoline that drives the vehicle of Digital Marketing. Digital Marketing is a broad umbrella that covers types of Digital Marketing activities like Social Media Marketing, Search Engine Optimization, Influencer Marketing, Email Marketing, Digital Advertising, Digital PR and more.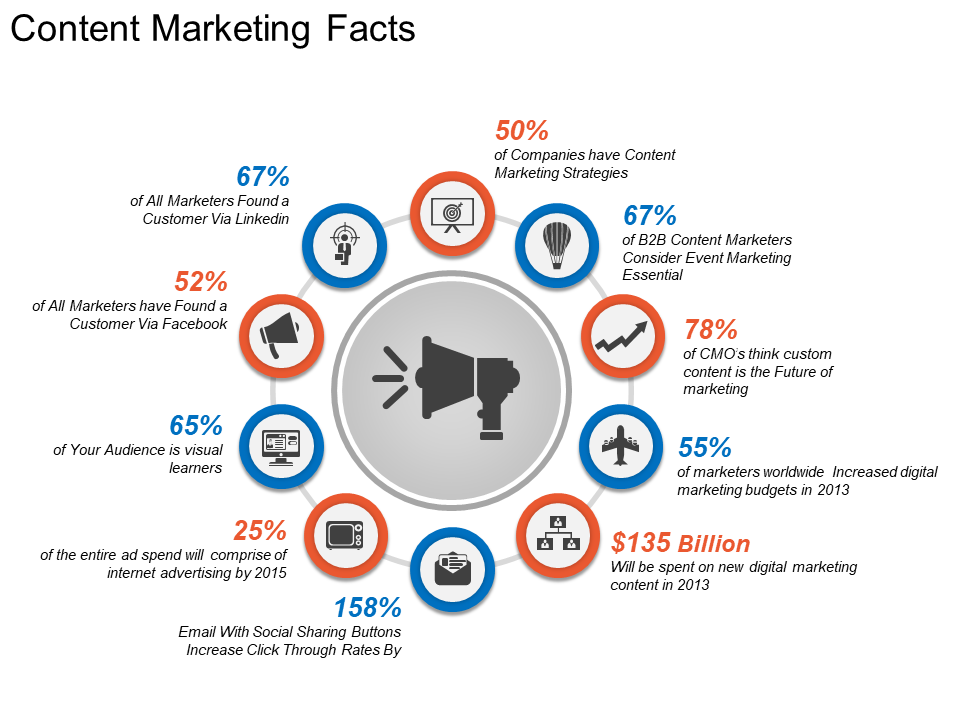 source: slideteam.net
Without content none of this is remotely possible. Content is one of the types of web Marketing Channel through which business reach their audiences on the Digital. Content itself in many ways act as an umbrella encompassing various aspects.
Content carries context as it delivers message to the audience intended to elicit a desired response which is likely to make a sale out of them or make them promoters of your brand. 
HubSpot does it best, the sheer amount of content marketing they carry out to delight the audience is unbelievable, why do they do it? End of the day it boils down to promoting their CRM Software. Just to promote their tool HubSpot puts out content like blogs, videos, courses, email newsletters & ephemeral content.
Put your thinking cap on and think how can you create the kind of content that attracts eyeballs, makes you stand apart & stops the ever-scrolling thumb.
Think from every direction while creating content, it cannot be boring or predictable your brand needs to stay classy to stay on web don't let your competitors steal your thunder.
Influencer Marketing is something that's been evolving since ages, the layers just keeps unfolding. To put it simply, with Ads and Social Media Content you say the world how awesome you are which sounds biased, but with Influencers Marketing, influencers who are authoritative in their Niche tells the world, look how awesome they are. 
This 3rd person intervention makes a hell lot of difference, it is based on this premise that the Industry runs and flourishes.
Influencer Marketing is also something that is somewhat synonymous with Instagram, Influencers can be found in various niches in Instagram, they are judged not just with the amount of followers they have but more importantly with the level of engagement they have on their content and how engaged they are with their followers.
Influencer Marketing Platform like Ninja Outreach has influencers registered over their platform, the platform more or less acts as a huge database containing Influencers. 
In hindsight, you can say that Influencer Marketing is counter-productive because at times it costs nearly the same it will cost you to run ads, i.e if you're leveraging micro-influencers instead. Micro-Influencers will give you unfathomable potential reach, engagement and brand recall all of which can be achieved organically.
Blogging is a serious online marketing opportunity, people have built a fortune over blogs, there are million dollar blogs among us, blogs like Shoutmeloud, SmartBlogger, Content Marketing Institute.
Businesses in Digital can leverage Blogs to put out relevant content that helps their target audience in their buyer decision journey.
Impactbnd an inbound marketing agency does it best with their business blog where strategically create content which helps their target customers to do so they do produce an inordinate amount of blog content.
Blogging is types of Internet Marketing a rather important if your business is catering to businesses instead of end consumers. Because now you're gonna have to educate prospects who are already business men, you need to convince them into believing that the solution that your business offers is the one that will allow them to hack the growth.
It is for that reason that, Saas/Paas business available online are putting insane amount of blog content.
Saas like HubSpot, Buffer, Ahrefs, Marketo and so many more.
Blogging is still necessary in the B2C ecosystem, except that in B2C sphere your blog has to address the end consumer there is no intermediary here, your blog content has to be in a language that is easy to understand for the user & helps reaffirm his faith in your company or products.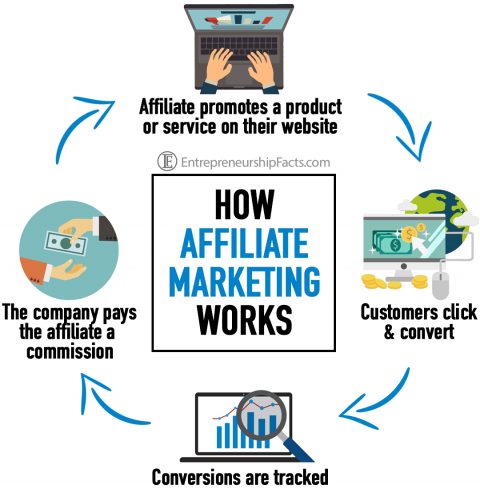 source: entrepreneurshipfacts.com
Affiliate Marketing simply means selling third party products and earning a sizeable commision, it works out really well for publishers and content creators because ad revenues are no longer reliable, it works well for the manufacturer/ parent company as well; because now there's an incremental source to maximize the sales for their products, and the best part??
They don't even have to recruit them or pay them directly, affiliate marketers themselves chooses the products they want to promote which they do to earn commission.
It's the types of online marketing that you can do as a side hustle until it grows to an enormous extend and becomes the main source of your income.
This however doesn't shrink the scope of products and industry, because Micro Niche is becoming kind of a thing right now, gone are the days when people used to create a Technology blog and start promoting 3rd party gadgets & techs. There can only be one TheVerge, Technology niche is competitive as it is, bloggers and content creators are branching out to Micro Niches that aren't tetthered yet, where there is still scope.
Check out these Affiliate Marketing Programs if you want to dig further
Want to reach your target audience? Well they are on email too, not as active as they once used to be. Back in the day, people used to use their email app the way we now use Instagram & WhatsApp.
Email Marketing is one of the forms of digital marketing that works really well for publishers, SaaS companies, eCommerce and giant corporations at the same time to reach their audiences on all points. 
With decreasing human attention span and the growing emergence of advanced communication systems like DM, Messenger & WhatsApp email is kind of losing it's sharp streak but not entirely though there's still hope.
People still have to use emails for official & professional work, you don't notify your bosses absence of leave on WhatsApp or Instagram, I mean there can always be exceptions. Same way businesses and corporations have to use emails on a regular basis.
Using Google Ads you can easily run display and responsive campaigns on Gmail platform, other than that there are a bunch of Email Service Providers like GetResponse, ConvertKit & MailChimp that are used to run email newsletter campaigns aimed at educating, delighting and engaging prospects. 
Publishers can build an email list so that they can later drive traffic from email & make advertisements and Affiliates revenue.
Want to generate leads that too on auto pilot? There's no better option than email marketing, using tools like ConvertKit, you can undertake drip campaigns that will shoot emails in a sequence aimed at converting the prospects to emailing them 4-8 times in a row based on their response so that you do end up generating a qualified lead.
Viral Marketing is another tactic that is taking place in the digital however it's getting difficult to keep up day by day, it's not that easy to come up with mind boggling virality, whether or not something may go viral depends on the most crucial factor 'UNPREDICTABILITY'
The drake meme will only go viral up to an extent then the audience will get bored, often times content that goes viral is the pioneer content not the recycled one.
What gets viral anyway?
Viral content does have some criteria, it has to be timely, catchy, humorous (probably a pun) & Political take is like cherry on top of the cake.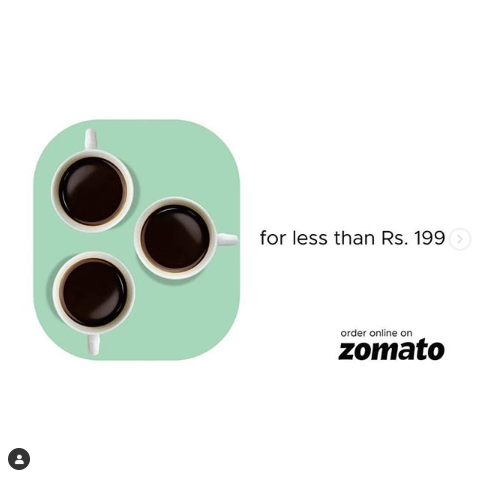 This went viral, how?
The placement of Coffee cups are deceptively put in a way that resembles the latest Apple iPhone 11 Rear Camera Design, and they have also added a line in a quirky way "for less that Rs. 199" I mean who wouldn't catch that sarcasm?
The hook is really important to convey a message to your target audience or they will drift off to something important, the message coming from a brand that wants to hardsell it's product only makes your job difficult.
What better hook than storytelling. Storytelling is like catching a fish, you will never catch a fish without a lure with the hook seeming adamantly visible, you need a bait to convey your message in a way that speaks to your audience in a way that they find it hard to disremember.
Platforms like LinkedIn & Quora are the very tools used to convey brand storytelling only to propose the call-to-action along the way or maybe at its climax.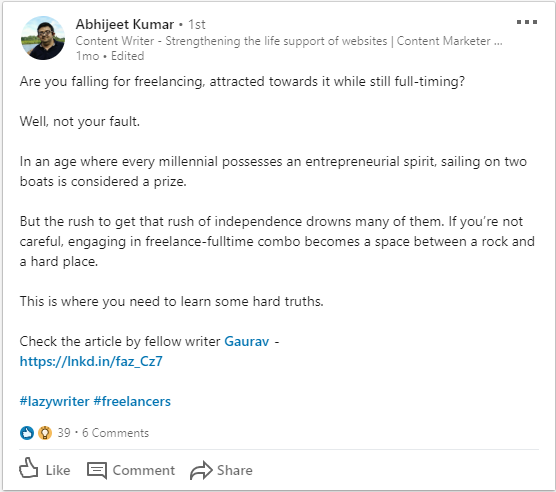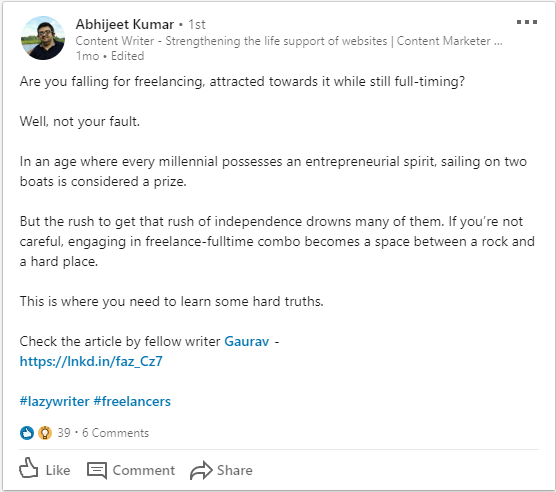 Checkout the demonstration of Storytelling on LinkedIn by Abhijeet Kumar
Brands are actually recruiting content writers having a knack of conveying storytelling at platforms like LinkedIn, Twitter and Quora to position their brands and products deceptively inside people's perception in good light.
So these are the prominent types of digital marketing that you can use grow your business on the internet. Depending on your business objective you choose the channel and strategy it can help you with brand awareness, lead generation and even sales.
Let us know in the comments if there's anything that you would like to add.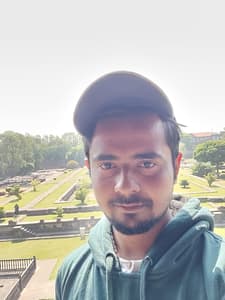 Kunjal Chawhan founder of Decode Digital Market, a Digital Marketer by profession, and a Digital Marketing Niche Blogger by passion, here to share my knowledge