They are FREE but they are definitely worth your time, in hindsight, it will feel worth paying money for.
Digital Marketing is a vast field & it's expanding with every day, new formats are emerging old formats are becoming redundant, keeping up only becomes a necessity, how do you keep up? By educating yourself, nobody is going to do it for you.
As a newbie when you plan on entering the industry the first thought that may strike your mind is joining a Digital Marketing Training Institute but I would caution RESTRAINT because the market is swarming with predators who have their eyes on your pocket, at the end of your training you will end up with a stark realization that you didn't learn a thing that's relevant or was worth learning, you will learn what used to work decades ago but has become redundant now.
And now you will have a hard time fitting into this industry which is in a state of constant flux, you need to agile, formless & adaptable to embrace the changes moreover predict the changes before they even take place, that's the only way you can dominate the industry but how can any of that happen if your fundamentals are not in place.
I have put together this guide to Free courses so that you don't have a hard time mapping things.
Free Online Marketing Courses You Need To Try


It's a Google Free Digital Marketing Course that will help you learn the fundamentals of Digital Marketing, this course doesn't claim to make you an expert in the arena of Digital Marketing, but it will at least clear your fundamentals pertaining to Digital Marketing.
I highly recommend that you take this course first as you begin your career in this industry, this is like a tricycle babies need to learn the science behind riding a vehicle having wheels.
What's great about this course is "Case Studies". Every step of the way that will show video case studies to elaborate how factors of digital marketing comes into force, the lectures are completely video based, after every section you will be faced with a questionnaire that will assess your knowledge. 
After scoring the bare minimum you may proceed to the next section.
This awesome SEO Tutorial course is put together by Daragh Walsh. You can find this course on Udemy it's still free to access. This course again doesn't guarantee to imbibe the complete Search Engine Optimization knowledge in you but as much as it does is definitely worth it. 
In this course Daragh explains SEO in a way that a newbie understands completely how it works, he also reveals how to use tools like Keywords Everywhere to find keywords. 
Following are the sections he covers in this 44 Minute duration course
The Basics

How to do keyword research

On-Page Optimization

Off-Page Optimization (Link Building)
When it comes to Google PPC knowledge, Larry Kim's knowledge over that subject matter seems accurate, if it weren't then he might not have ended up creating the awesome PPC Management Tool.
Wordstream's PPC University comprises the analytical & organized knowledge of Google Adwords spanning from fundamentals to advanced level. If you consume all of the available guides there you would end up learning a lot about Google Ads, like all the fundamental concepts of Google Adwords, what are the key metrics you should keep in mind when running ads, how to optimize your Google Ads in a way that the campaign budget is spent optimally.
The course contents are in the form of downloadable PDF's & lengthy guides.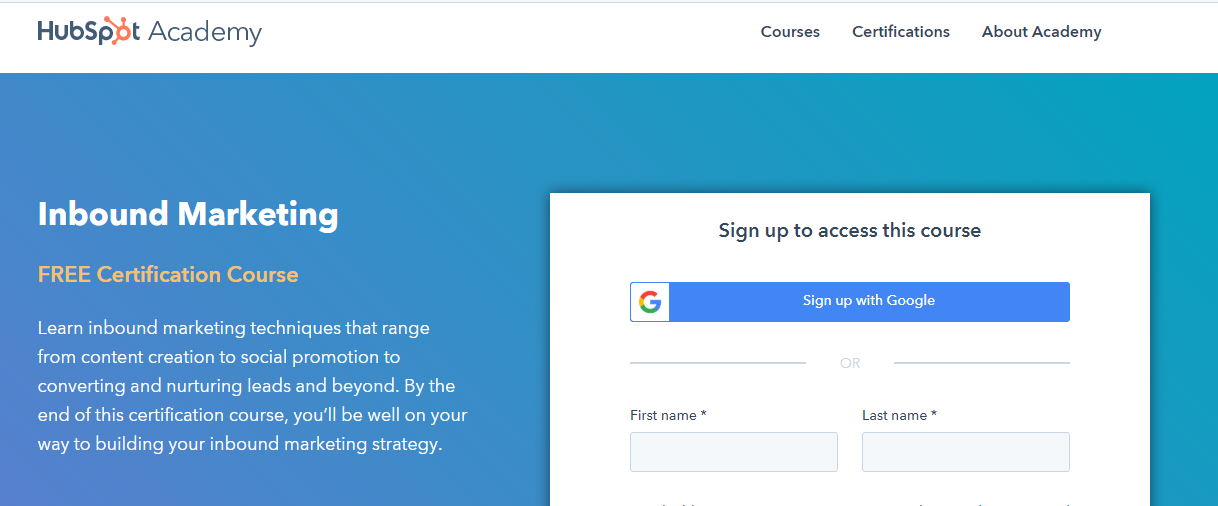 HubSpot practically coined the term "Inbound Marketing". Inbound Marketing simply means serving prospects with content in the buyer's decision journey so that the content can help them derive at the decision to make the purchase or repurchase or become the advocate of the brand.
To do that you have to conduct exhaustive content marketing campaigns, the whole process is called Inbound Marketing, the flywheel best depicts it, it goes as Attract → Engage → Delight
HubSpot's Inbound Marketing course is free for you to access, you will also get the Certificate by the end of the course. The course is systematically planned and taught by faculties at HubSpot Academy. For every section you will get a different faculty who is specialized in teaching that area.
By the end of the course you will learn a lot about
Content Marketing

Content Creation

Creating Buyer Personas

Blogging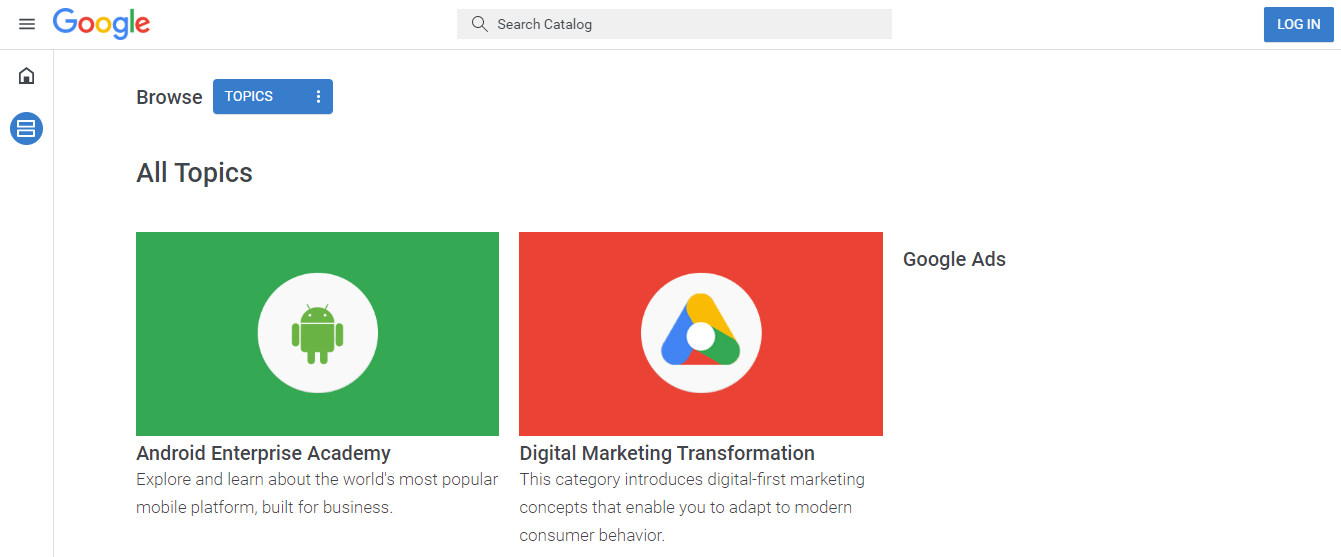 Here's another steal-worthy Free course by Google, Google Academy for Ads. In this course you will learn all about Google Ads from scratch, from beginner to intermediate to advanced level. 
You will learn running all sorts of Ads, from Google search campaign to Google Shopping Campaigns you name it.
The animated explainer videos really helps with learning the fundamentals aspects of Google Ads.
Want to learn SEO that's relevant? Learn from the pros who have just won Best SEO Tool Award in 2019.
They have it all figured every metric of SEO, they know how a website gets crawled, indexed & ranked in SERPs they also know doing what will jeopardize your website rankings.
SEMRush Academy has a wide range of courses & certifications to offer, most of them are also free. Take the advantage of the academy to learn SEO for Free. It's not just the cliche type of SEO training where they teach you obvious stuff like What is SEO? What is on page & off page? These courses let's you dig really deep to investigate SEO on a Micro Micro level.
Take Technical SEO Course by SEMRush Academy for example, this course teaches you things like JavaScript SEO, Crawl Budget Optimization, Crawl Efficiency among many others.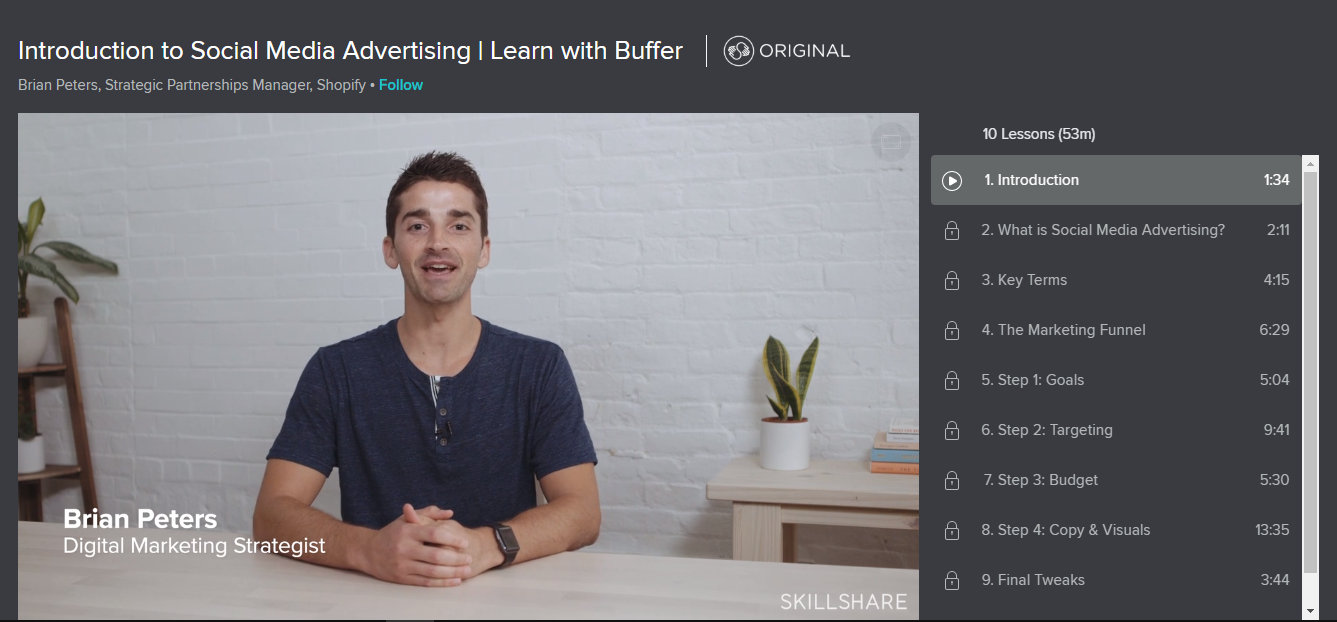 Buffer has a done a great job putting together this course about Social Media Advertising, it's the course for absolute beginners, beginners tend to learn a lot about Social Media Marketing.
The sheer amount of content available online & experts preaching about that is ridiculous, but at the same time Social Media Advertising is crucial because you may create mind boggling visuals & captivating copy but what good it is if it only reaches a bare minimum people, I mean let's face it organic reach is dying at an alarming rate first it was Facebook now it is Instagram.
It's probably for the better that you learn the INs & OUTs of social media advertising once & for all so that you can be prepared to launch campaigns to speed up the results.
This course teaches you What Social Media Advertising is? Marketing Funnels, setting goals & target, playing with the copy, designing jaw dropping visuals along with some tweaks.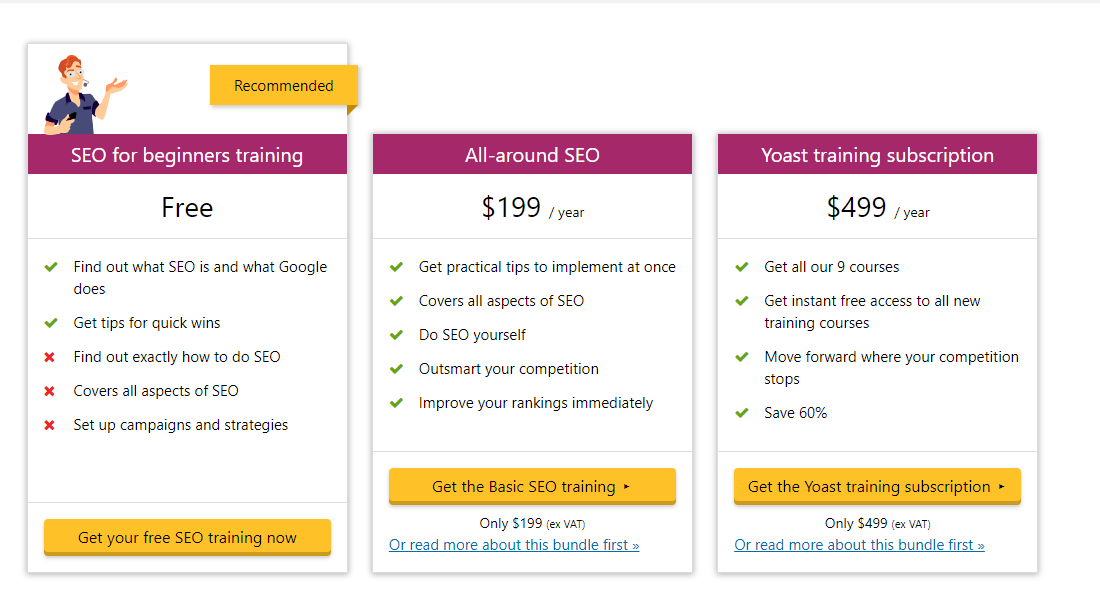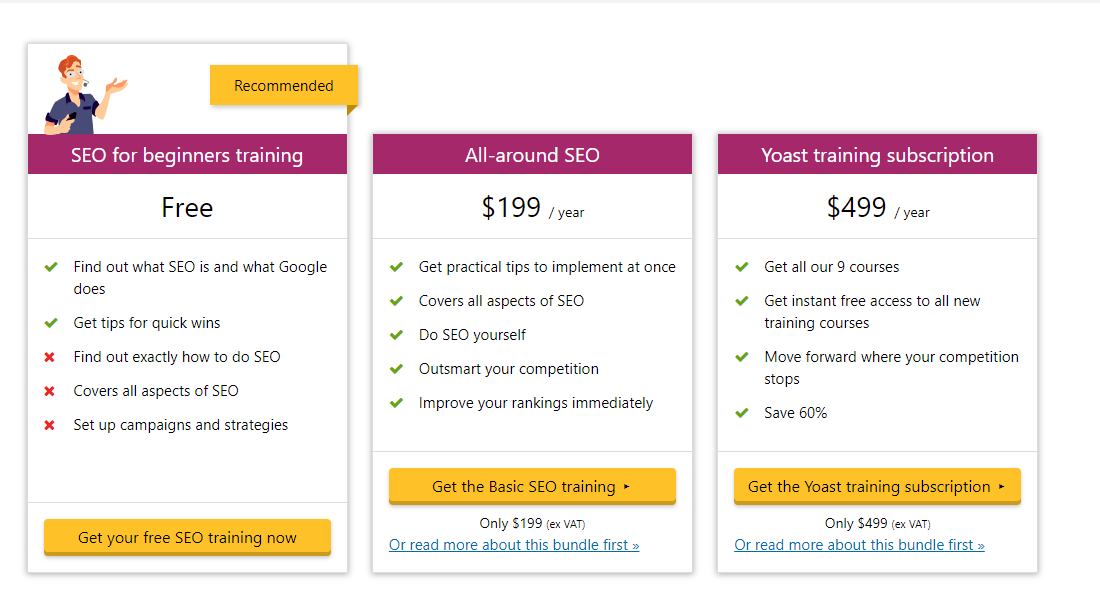 Another SEO for beginners course put together by Yoast one of the greatest SEO Plugin. In this course Yoast teaches the usual SEO knowledge like What is SEO? It's Metrics, Jargons, Site architecture, content architecture, How Google Search Works? How to do Keyword Research?
The greatest highlighter of this course is the fact that you also get to learn the tutorial of How to use Yoast Plugin for SEO? Which should intrigue you if you're planning to start a blog on WordPress, your blog simply cannot thrive in the absence of a sick SEO Plugin, it's kind of a prerequisite.
MailChimp enjoys a good reputation in the Email Service Providers market share, the sheer amount of marketing automation you can obtain via this tool is impeccable.
Learning how to make the most out of this tool all by yourself is easier said than done, I mean sure the tool is free to use up and until 2,000 subscribers which is a lot to begin with, but what stings is the fact that MailChimp is now turning off certain features for Free users, some features which were earlier accessible by Free users are now accessible by only Premium users because let's face it there are here to make money just like we all are.
Now to learn the usefulness of this tool in its entirety it's essential that you take this course, you will A~Z about using MailChimp right from configuring it to achieving tasks like
Listing Building

Shooting automated emails

Onboarding series

Automated emails to people who have purchased or added stuff to the cart
There's a lot more than this tool can accomplish which you can learn via this Free course.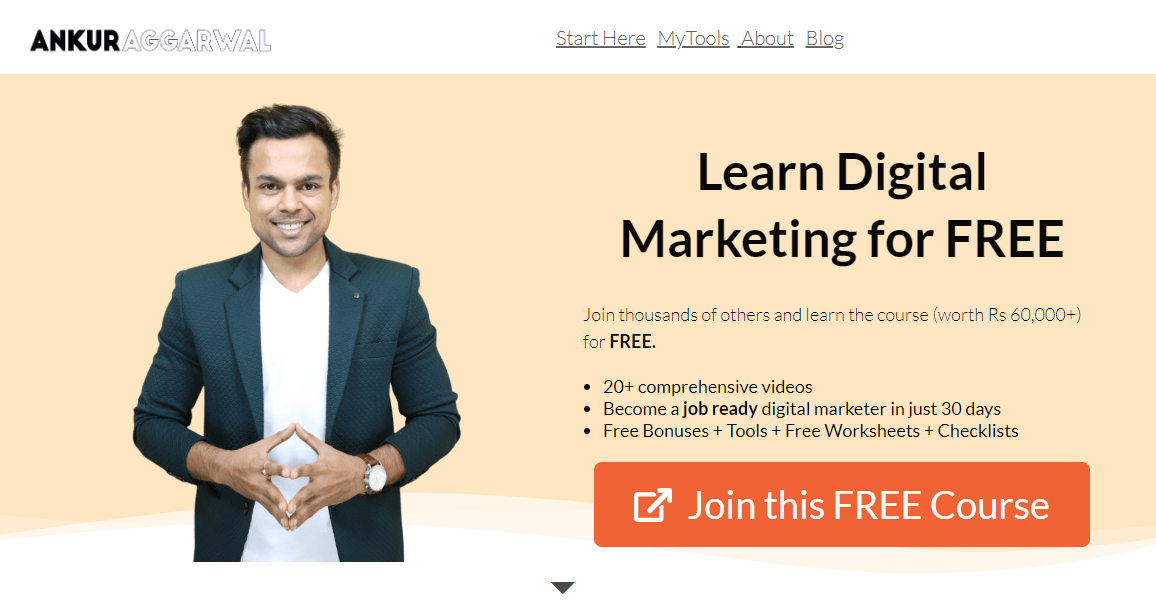 Ankur Aggarwal is a rising Affiliate Marketer from India who has learned the art of science of building Micro Niche sites & Monetizing it via Ads and Affiliates; affiliates mostly because the potential in Affiliate Marketing is unbelievable.
The course is available to consume on YouTube for Free with 18 lessons, in this course you learn aspects about Digital Marketing in a way that; that helps you later get the hang of Affiliate Marketing, because Digital Marketing directly complements Affiliate Marketing.
If you want to be an affiliate marketer then you have got to know crucial aspects about Digital Marketing, aspects like Building a website on WordPress, Creating SEO Optimized Content, creating long-form content & topic clusters.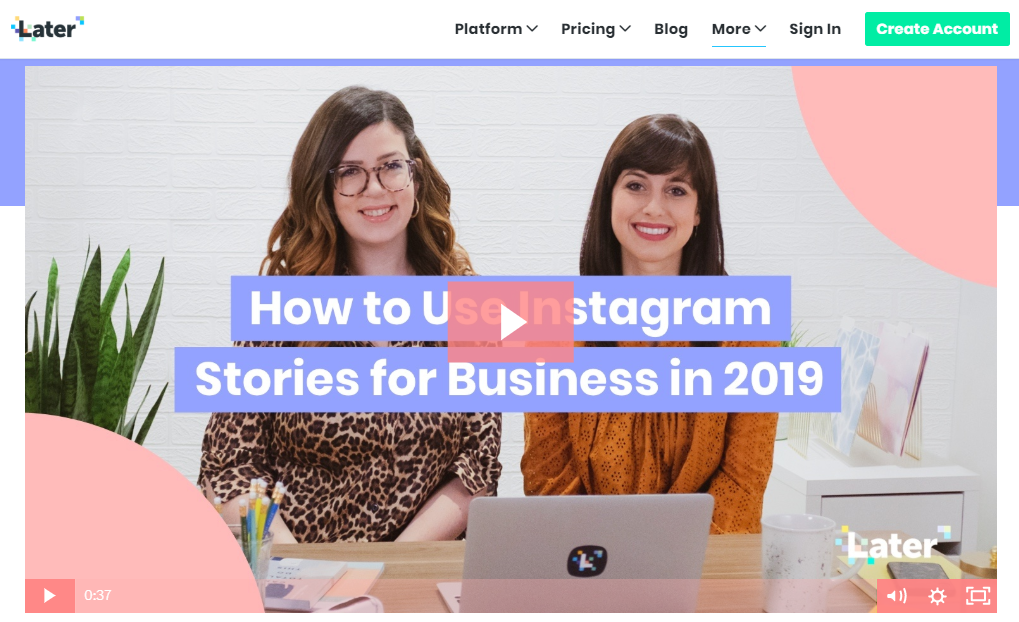 Various studies confirms it that people are spending more time browsing through stories than the Instagram Feed, though Instagram hasn't given an official confirmation yet.
Later an Instagram content scheduling tool has done a get job compiling this course about how businesses can use Instagram Stories to achieve their business goals.
In this course you will get to learn how to create Instagram stories strategy? What tools you can use for creating visually elegant Instagram Stories, Customizing Instagram Highlights so that you can use it as a portfolio these course also helps you learn how to increase sales using Instagram stories.
And of course, this course will teach how you can leverage Later for scheduling content. 
Learning how to crush with Instagram stories is a skill that you need to master at all cost, because the future is in vertical interactive content.
That's it!
If you're someone wanting to get into this industry, before falling prey to Digital Marketing Training institutes scam, it's probably better that you first take these courses to clear your understanding of basics.
Now you will now for sure what you need to learn & what you need to pay for learning.
Good Luck!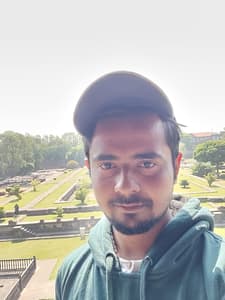 Kunjal Chawhan founder of Decode Digital Market, a Digital Marketer by profession, and a Digital Marketing Niche Blogger by passion, here to share my knowledge