Creating backlinks is more of a science than an art, to be honest, why?
Simply because you will find a plethora of opportunities online to create DoFollow backlinks with little or no effort, but is it worth it??
I mean if it's really that easy then everybody should rank for some of the most competitive keywords bearing disproportionate search volume isn't it so?? Neil Patel wouldn't be the only one ranking for these keywords right??
Building backlinks is a science because you need to assess the value of DoFollow links you build, or as we call it in our SEO Industry "Link Juice"
Any activity done in SEO without reasoning will derive results by chance, why would you wanna waste countless hours based on a hunch, take actions that will matter.
You won't be able to get any link juice if your idea of generating DoFollow links is via submission sites like Social Bookmarking sites and the like, it takes no effort.
The link value will only be passed if you are building a DoFollow link from a high authority website that belongs to your niche & gets decent enough traffic.
One of the easiest ways to hack this process is by actually developing these niche specific sites & generating DoFollow links to your main website.
The very process is described up there in two lines is faced with stark criticism within the industry by many, why? Because people have exploited this opportunity to the extent where they have got their main website penalized by Google algorithm.
5 Step Process To Build High-Quality Web 2.0
1. Identify Good platforms for Web 2.0 site creation:
Leverage platforms like Blogger, WordPress.com & Medium. These are the ones that matter there are many more, but it's essential to focus on ones that actually matter. Take Blogger, for example, a Blogger Blogspot website ranks incredibly well in the SERPs faster than you may think.
Take webanalysis.blogspot.com for example, it's a blog on subdomain which actually carries a domain authority of 40 & has a backlink profile of +16K Backlinks, if that's not enough then get this; the website has been referenced by popular blogs like Search Engine Journal, Search Engine Watch, Pardot & SmartInsights & Instapage I mean that's really great for a Blogspot subdomain if you ask me.
WordPress.com is another subdomain which ranks well in SERPs attracting thousands of organic monthly visitors, Medium is another golden feather you may wanna add to your cap simply because Medium gets traffic from platform users including search engine & RSS Feed traffic, you may have often times come across Medium claiming featured snippets in search results, that's more than enough to demonstrate the potential of Medium platform.
2. Create a Web 2.0 site that is focused on a particular topic
If your main website is a blog all about Technology then it only seems futile to build a Web 2.0 site that is again all about Technology because where would you dedicate time building website authoritative in the niche? Your main blog or the Web 2.0; tough call??
Let's suppose there is a category within your tech blog on which you have ample on content but are finding difficult to rank, now that is something that your Web 2.0 blog can be about.
Since it's a particular topic you have chosen hence you can optimize the entire website around that topic by optimizing the domain name, meta description, meta keyword & website title.
3. Grow your Web 2.0 sites
What's naive is implanting DoFollow links to your blog right away at these Web 2.0 sites as you create it, it's also the quickest way to appear as spam by Google.
Let's be clever, first grow these Web 2.0 sites rank at least 4-5 articles on Google by adopting best SEO practices on-page & off-page included.
Now put DoFollow links pointing back to your main website, now the link value may also pass in real-time. Let's suppose you built DoFollow links to your main blog over articles that are ranking organically then that helps you in 2 ways, Topical relevance will pass link value & you will be able to drive referral traffic to your main website as a result of that.
4. Treat your Web 2.0 sites a Guest Posting Platform
We all know the way Guest Posting essentially works, you put together a pillar piece of content & then you come up with coordinating topics to pitch for guest posts, let's suppose the pillar content on your website which you want to rank is "What is Web Security" so you will come up with guest posting topics like "How WhatsApp steals your Data?, "10 Precautions you can take to protect your Data" among others.
You can come with literally 1000's of such miniature topics to rank your pillar content for it's supposed "Focus Keyword".
One such post of 1200 keywords you can post to one of your Web 2.0 sites that revolves exclusively around that guest post topic. For example, if you have created a subdomain called "whatsappfaq.wordpress.com" then in that website you can guest post the topic, How WhatsApp steals you data?.
It's contextually relevant not only it helps your main website rank but it helps your subdomain site grow in a meaningful way.
Let's face it, it happens a couple of times when we guest post on many websites we tend to find out that no link value was ever passed, sites having good domain authority & traffic; why not give Web 2.0 a shot?
Don't just use your Web 2.0 sites to seldom serve your main website as and when the need arises, Google is getting better day by day to map the nefarious activities we undertake to manipulate it's potential to get what we want.
The last thing you will need is to get flagged as a PBN (Private Blogging Network) site by Google.
The signs of a PBN site are, just a blank site with little or no content, never gets updated at all while still enjoying a reputable Domain Authority.
Your Web 2.0 website should have it's very own identity, it should feel more generic & exude vibes of a vibrant personality.
How do you do that? Just keep updating content based on what's relevant to the micro-niche of your Web 2.0 website, share pictures & infographics if you may.
Create specific social media pages of your subdomain sites, connect it & begin sharing visual content over it's social media. 
The idea is to make the Web 2.0 website authoritative in its niche, which is Micr-Niche of course.
List of Highly Recommended Web 2.0 sites for Link-Building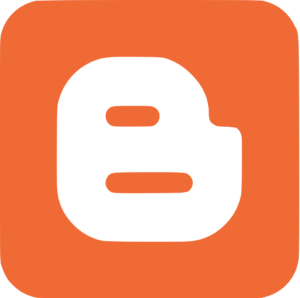 It's like Google's baby boy that Google isn't leaving any stone unturned to spoil, it enjoys search traffic from Google very soon, lite in size; if you run it's subdomain through GTMetrix to find its speed you will be astonished by the results. The sites loads in less than 4 seconds. This increases the indexing rate & crawl rate.
Blogger has built-in themes if you want to tweak with appearance or else you can download templates from third party sites. The interesting thing with Blogger Blogspot subdomain is that it let's you have HTML access also so that you can custom design elements if you want or add or remove code to make your website faster by inlining JavaScript & CSS.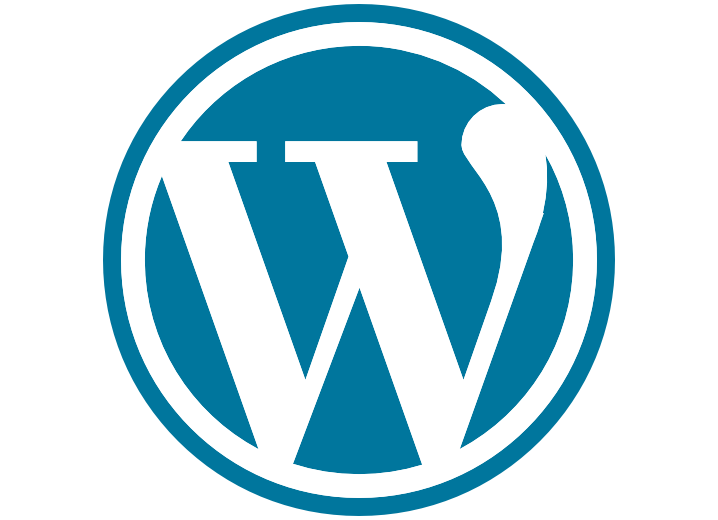 Doesn't enjoy Google search privileges as Blogger but WordPress.com subdomain blogs are repeatedly found to be used by many as a tool for personal branding & just putting out content that is highly educational in nature, P.S the store is readily available with free themes that are highly responsive.  The interesting feature with WordPress.com subdomain is that there's a network called WordPress Reader where readers actually discover your content or blog posts & as a result of it you manage to get reliable chunk of traffic from there.
One more feature is that as a result of Jetpack plugin which is in-built even in WordPress.com subdomains, people can follow your blogs, works like an RSS Feed, people following your blog will be notified of new blog post via email.
Medium is like blogger's refuge it's the intersection where all bloggers meet & encourage the text-based content. What's so cool about Medium is the fact that you can join several established publications already having thousands of followers so that your content can gain more and more exposure, referral traffic & of course DoFollow backlinks.
With Medium, the DoFollow backlink isn't as important as is the referral traffic, exposure among the global audience & the ability to establish your expertise in the niche and domain which is more important now more than ever since the inception of Google's E-A-T Framework.
Pro tip: You may join custom domain Medium publication to get a new domain as your referring domain.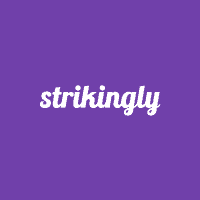 Strikingly is an amazing web 2.0 creation website. What I like about this platform is the fact that it's really easy to use with it's drag and drop feature. The in-built library of themes that it has are super-optimized for both desktop & mobile experience. 
Just like Wix, Strikingly's drag & drop feature is easy to use, rather more easier than Wix, you can even add elements like Google Maps for free. You can literally finish creating a web 2.0 site within 30 minutes or less.
Do Not use Web 2.0 to just stuff links, it's no wonder that Web 2.0 Link Building is faced with stark criticism owing to people who have obliterated it's potential for far too long. 
The only reason why a lot of experts won't recommend it is because they feel you will walk the same path as others and get your main website penalized, but if you use it cordially, treat it as your own product and not like a trash then you are sure to see benefits & link value pass.
If it feels like you have learned something new then do share this post, it does help!

Kunjal Chawhan founder of Decode Digital Market, a Digital Marketer by profession and a Digital Marketing Niche Blogger by passion, here to share my knowledge