1. Social Proof:
In 2019 social media managers aggressively needs to stress upon this social media trend to build trust.
Consumers don't want to affiliate themselves with a false brand. Consumers are moving towards a brand that is iconic & trustworthy.
Social Proof is the way to go for it.
Sure, you may have a brilliant graphic designer who produces astonishing designs that stops the thumb, but it's still a design that doesn't mirror evidence.
Consumers need to see content that offers solid evidence. Social Proof is the perfect validation that will drive the customer to your product.
Social Proof can be of different kinds,
It can be a high definition picture of your actual product, Celebrity or Influencer endorsing your product, User Generated Content, User social proof which shows consumer using your product.
Social Proof adds personality & character to your social media marketing strategy. You definitely wouldn't wanna miss out on that.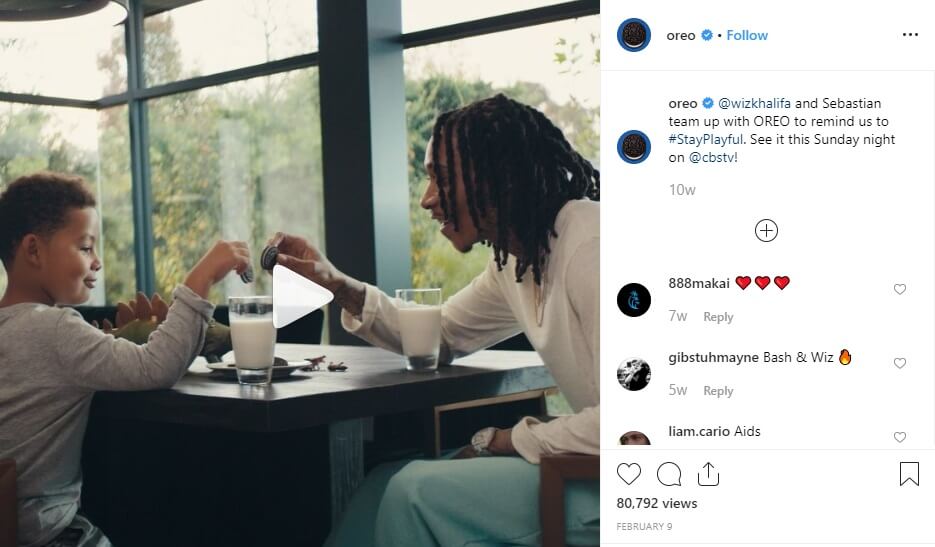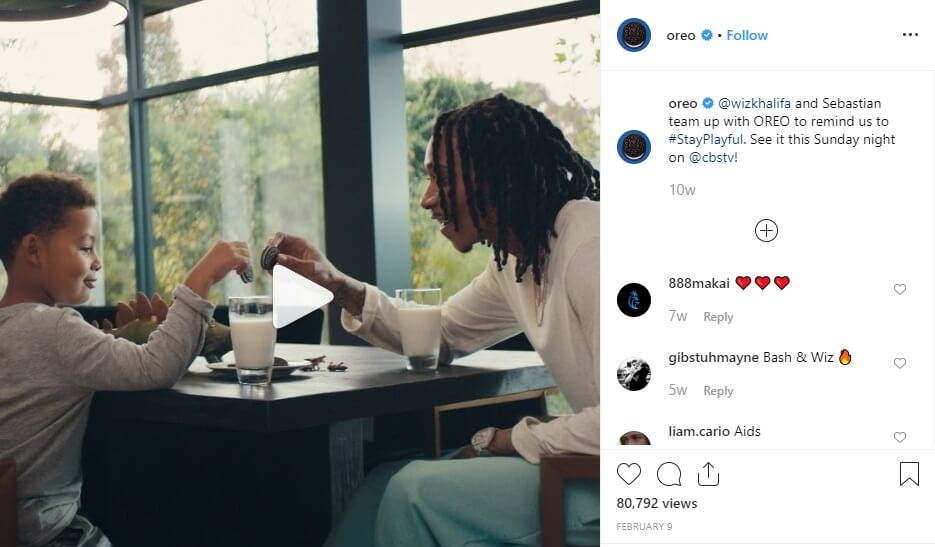 Celebrity Endorsement a key social proof

2. Not just engagement, make them join your movement:
Social Media Engagement is a key performance indicator that brands measure for their ongoing social media marketing strategy.
However, in 2019 consumers will not be seldom satisfied with a brand that only gains their engagement.
Consumers want to join the brand's movement. They want recognition.
Use consumer inclusivity to your advantage by giving them what they need.
This is where Nano Influencer Marketing comes into play. Reach everyday regular people with nano influencers. The magic with nano influencers is that they are native and strongly connected with regular people. Their validation is a strong signal that the end consumer would take into account.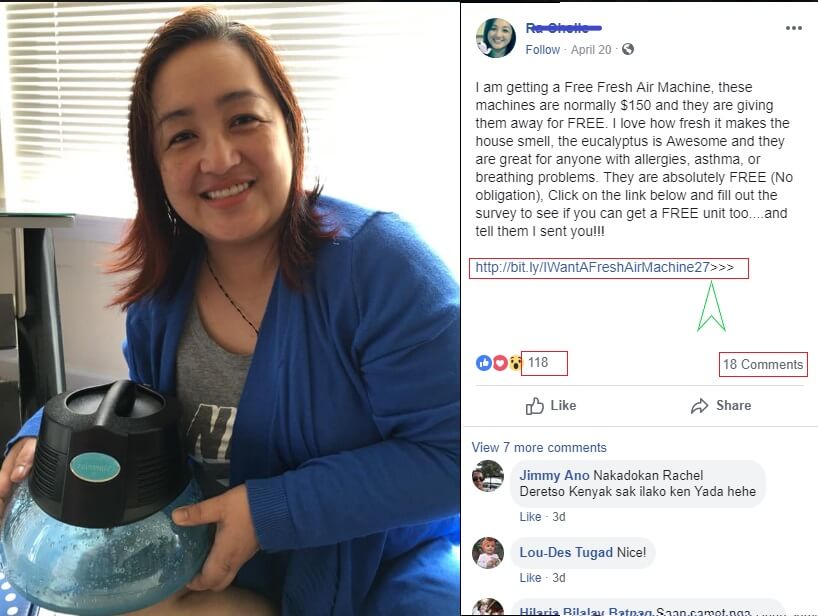 Check out the above image, it's a snap from Social Media Campaign wherein the brand leveraged consumer inclusivity at its best. They actually managed to get consumers to join their movement. The catchphrase for the campaign is "I am getting a Free Fresh Air Machine".

3. Subtle Advertising:
The biggest social media trend for 2019 is subtle advertising. 
What is subtle advertising? It is advertising in a way that you do not annoy social network users and your sponsored campaign doesn't appear as advertisements but rather as a post by some friend. You have to go stealth.
Let's take a look at the Facebook scenario, Facebook is about to replace the relevance score with 3 new metrics.
The 3 Metrics are Engagement ranking, Conversion Rate ranking & quality rate ranking.
You will achieve your campaign goals in a cost-efficient way if your Facebook Sponsored Campaign meets all three criteria.
What this means is that your advertisements have to be relevant towards the audience you choose, it has to gain significant engagement even if it's not an engagement campaign & lastly it has to achieve the estimated conversion rate or more.
Take a look at lead generation or conversion campaign by some top-notch brands, you should be able to see the engagement their campaign gets despite not being an engagement campaign.
That's the scenario with every other social media platform in 2019 where you can advertise.
Users are sick of seeing irrelevant, badgering ads in their feed.
Social Media Platforms are striving to make it a peaceful experience for users.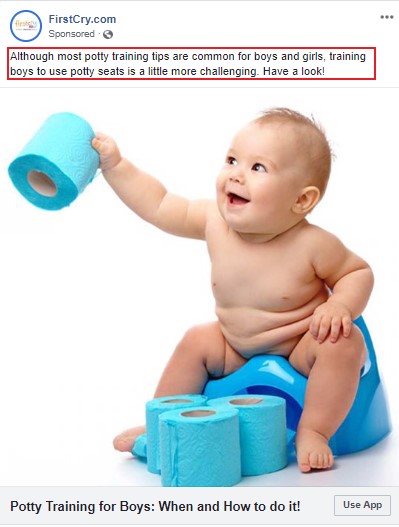 This Facebook Advertisement by FirstCry is a classic example of a subtle advertisement.
There is no promotional text on the ad creative, there is no logo either. When this ad appears on people's feed, it wouldn't appear as an ad, but rather as a generic social media post. The caption is succinct, it has only 25 words which clearly states the context & doesn't take long to read. With this advertisement, they are redirecting users to Playstore for App installs.

4. Brands going from Macro influencers to Micro to Nano Influencers:
The drift from Macro to Micro influencers is the new social media marketing trends that we are observing in 2019, hiring Macro Influencers with lakhs and crores of followers who are verified on Instagram isn't working anymore.
HANDPICKED RECOMMENDED ARTICLE: Who are Micro Influencer & Nano Influencer anyway?
Every other day, the veil is being lifted from fake influencer & false influencers.
Brands have finally come to realize the triviality of this.
The number doesn't mean anything. People are buying fake followers at a price that will nauseate you.
The magic in working with Micro or Nano influencers is that you will earn authenticity & credibility blessed with the element of going native.
Let's take Micro Influencers, for example, Micro influencers have around 1 – 9.9K followers.
The number isn't huge, but their followers are legit. The engagement & reach which they receive is pretty good.
This means that your content will reach to your defined target audience. from the source which they trust.
I have already demonstrated the power of Nano Influencers in the above point with an example.
Leveraging Micro & Nano influencers is especially useful if your brand's motto is Glocalization.
Now let's take a look at Micro Influencer Marketing examples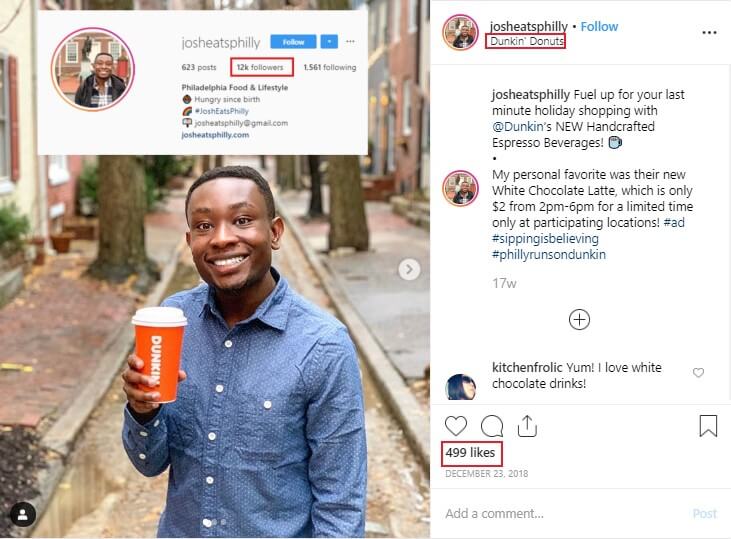 The image that you are seeing above is an example of Micro Influencer marketing Campaign of Dunkin' Donuts, even a brand that is as huge as Dunkin' Donuts is leveraging Micro Influencers for their Social Media Marketing.
The Micro-Influencer they have leveraged has only 12,000 Followers but look at the engagement his post has received.
Instant Hack: Use this hack to post content on Instagram using PC
5. Subtle Facebook Chatbot broadcasts:
Facebook chatbot has been around for a while now, it would be unfair to list it as a 2019 social media marketing trend.
What's changed about Facebook chatbot marketing in 2019?
It's all about going smooth, taking it easy with Messenger Marketing in 2019.
Statistically speaking, the Facebook chatbot has alarmingly higher opening rate than it's opponent email.
Around 98% if I have to be precise but at the same time, it comes bearing a bane.
A business that shoots Messenger broadcasts on a regular basis gets unsubscribed often.
Here is the thing, even if a business shoots an email to its list on a regular basis, even so, it doesn't annoy users.
How?
Users always have the choice to ignore the notification bar updates. People don't use the email platform, we open email maybe once a day to check necessary updates.
With Facebook, it's a social media platform people go there to chill out, have fun take some break from the hectic schedule.
The last thing that the user would expect is a Messenger update, popping up; which at times feel irrelevant.
To be successful with messenger marketing in 2019, you have to take it easy. Facebook Messenger is a great opportunity to drive traffic & realize your business goals in a much efficient way.
To make the most out of it, follow these simple rules.
The frequency of broadcasts needs to be less.
Shoot broadcast updates once or maybe twice a week. The idea is to gain participation from people who have opted in for your messenger bot, entice them.
Shooting broadcasts each day will annoy them, which results in unsubscribes. You may creep them to the extent that they may unfollow your business page. The best Facebook Messenger Marketing Tools that I have come across are MobileMonkey & ManyChat. 
An epic strategy: Use Quora to drive traffic to your website
6. Timeliness:
Timeliness is going to be a game changer. The average consumer is impatient & indulges in impulse purchases.
This makes the job easier for rivals.
Your brand on social media has to go agile & impress people with an on-time response.
Leverage tools like Google Alerts, Mention & SocialMention to track conversation mentioning your brand or even your industry.
Amaze people with your on-time response, little do they know that you are leveraging these tools which makes your job easier & convenient. Instead of hovering over the internet searching for brand mentions desperately, leverage these tools instead. 
People engaging you over website, social media or even email is the best opportunity to tap. Don't just respond with thanks, that's a close-ended conversation, ask them questions, be proactive.
7. Ephemeral Content Keeps Gaining Popularity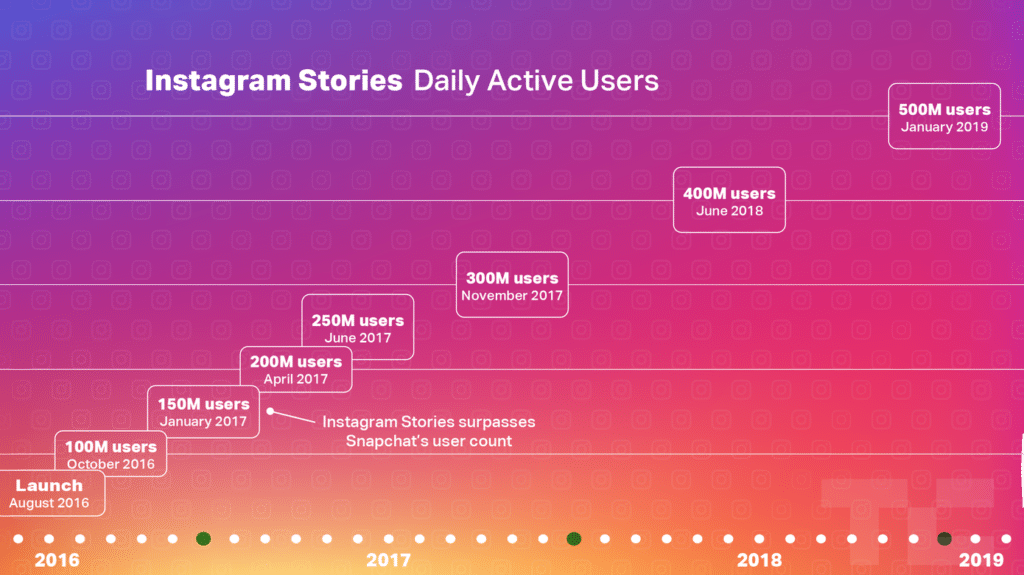 Ephemeral Content has been gaining immense popularity since the inception of Snapchat, Instagram was quick to replicate its story disappearing feature on the platform.
In 2020, brands are only gonna push their marketing messages using ephemeral content like Instagram, we are already seeing excessive Instagram Story Ads because according to sources the audience on Instagram is barely making it up to the feed which makes it rather important to convey your message using Instagram Stories.
Instagram Story ads are the way to go for it, you get to capture your prospect's attention in the full screen you can redirect the user to visit your profile if you want to earn more followers, or maybe just redirect them to the sales page if it's a target remarketing campaign meant to convert customers.
IG Stories are gaining more and more momentum as days pass by, a lot of people are seeing that their Instagram stories are being viewed by verified Instagram handles which they don't follow.
8. Follow/Unfollow as a strategy to grow Instagram Followers is officially dead



Spammers have long exploited the follow/unfollow functionality in Instagram to gain tons of followers, heck you can even use an app like unfollow to remove followers after gaining a follow back.
That's how a lot of Instagrammers were growing their tribe, but the strategy is dead for good. Instagram is putting spam on accounts doing this.
The way it affects is by drastically reducing the organic reach & average engagement on your Instagram.
In some cases, your Instagram handle will be disabled for good by Instagram if you are found exploiting this feature.
Rumor has it that Instagram is doing shadowban on accounts resorting to malicious activities like using bots to auto-comment, auto like.
Better stay away from this!
9. TikTok is exploding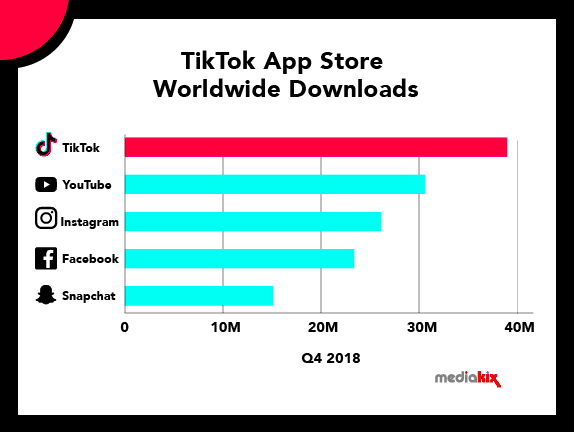 Like it or hate it, but there's some serious potential in TikTok, heck the debates of potential have become redundant it's already driving disproportionate results.
The organic reach people are gaining on TikTok is off the roof. A selected few brands have already begun running paid ads on TikTok with platform-specific flare, i.e by adding stimulating music or song in the background of the video ads.
Brands like Bewakoof, NBA, Washington Post and many more are already crushing it on TikTok by putting out content & gaining traction organically. Bewakoof, for example, has gathered 40.6K Likes all-time. Washingtonpost has gathered 15.3M likes all-time.
The critical reason behind TikTok gaining traction lies in its humorous content and giving abilities for the everyday regular people to be a popular singer or an actor delivering dialogues.
Another reason which is increasingly obvious is vertical content, it's been long since vertical content is crushing it. Started with SnapChat, Instagram, Pinterest and now TikTok. 
People are feeling more drawn towards the vertical content than the traditional content, maybe because it's more convenient.
10. Pinterest is growing exponentially as a visual search engine
Marketers in 2020 need to keep an eye on Pinterest. The growth is promising. According to Social Media Today, Pinterest is growing faster than Twitter & SnapChat. You don't have to take my word; just check out this screenshot below.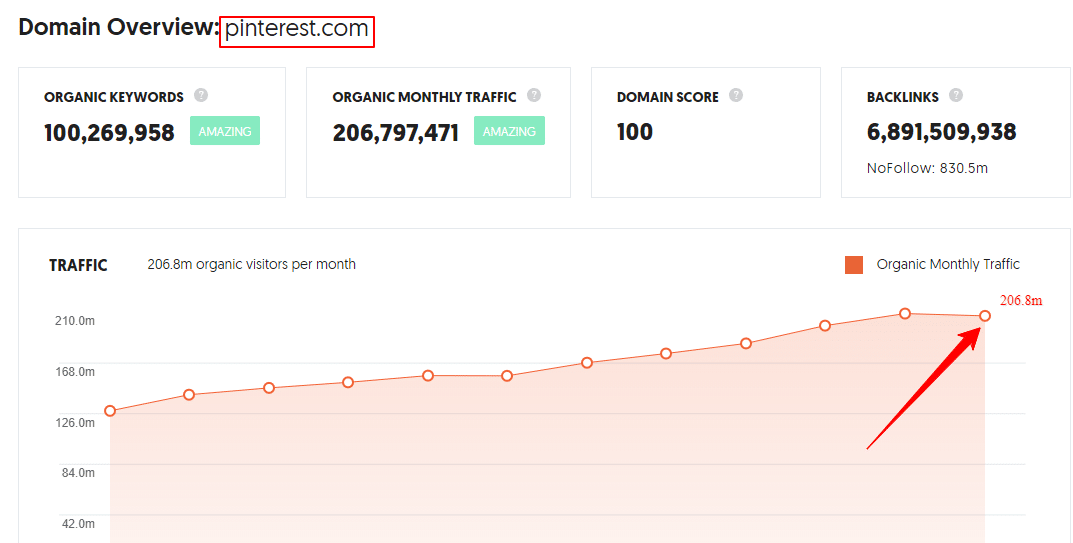 Some reasons behind Pinterest's massive growth are people's willingness towards vertical content, men user signups have increased, the shopping cart capabilities have a marketing outlook on Pinterest.
which is one more thing to look forward to on Pinterest, and it's increasingly gaining traction. We are seeing more and more product pins on Pinterest.
Concluding:
There you have it, 10 Social Media Marketing Trends for 2020. I tried my best to make it a Non-Cliche list if you learned something new, then do Comment & share this over Twitter.
"The biggest Social Media Marketing Trend for 2020 to watch out for is the growth of TikTok & Pinterest.
It's still not too late to tap these networks and grow exponentially, but it might soon be. Hurry up!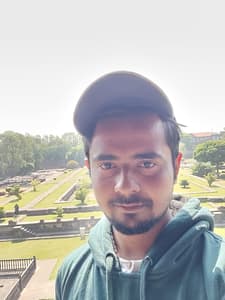 Kunjal Chawhan founder of Decode Digital Market, a Digital Marketer by profession, and a Digital Marketing Niche Blogger by passion, here to share my knowledge