Carpet Cleaning is a kind of Local Services business that can benefit greatly from SEO.
93% of online experiences begin with a search engine (source), what makes you think that people are not searching for the services you offer online?
Search Engine Optimization is an iterative process of optimizing websites for search engines by getting some things correct like Technical SEO, On Page SEO, Off Page SEO, User Experience and CRO (conversion rate optimization)
Cleaning Industry Businesses are on the rise on search right now. Don't take my word for it; check it this graph from Google Trends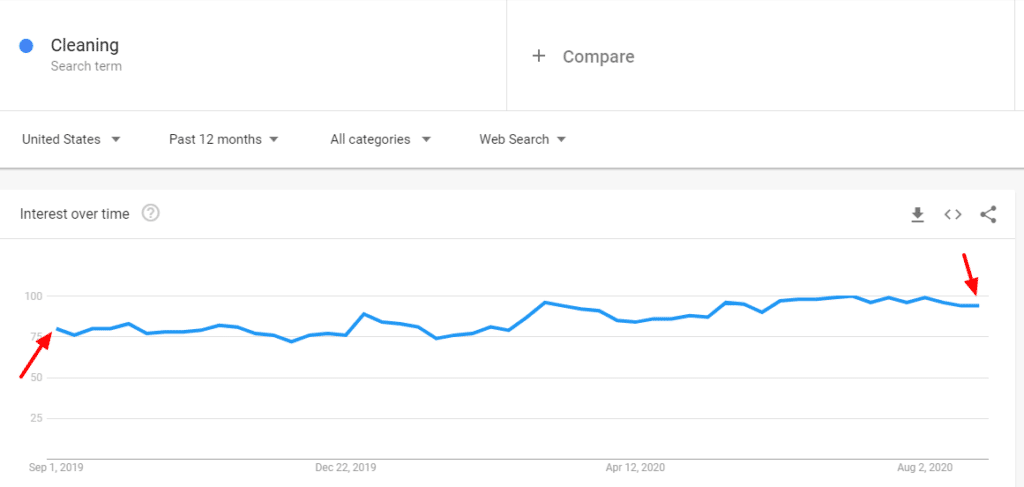 Owing to the series of unfortunate circumstances created by the wrath of COVID-19 people are increasingly searching more for cleaning, there was a spike a couple of months ago, but even after that the graph hasn't declined it's still in surge.
There is absolutely no reason why your cleaning business as in your case carpet cleaning business shouldn't bag on this search opportunity.
Here is to some more proof.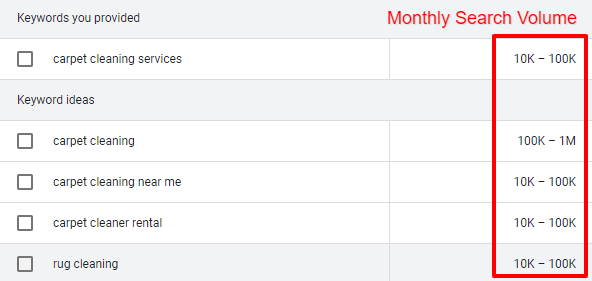 In United States alone this is the number of people who are searching for queries like "carpet cleaning services", "carpet cleaning near me", "rug cleaning"
Who do you think would search for keywords like these?
A hobbyist who is just kicking time? NO
These are commercial intent keywords, people who are searching these keywords are obviously looking forward to hiring these services. Your business website can rank for these commercial intent keywords and generate highly qualified leads.
In fact, there are people who are actually running ads on a regular basis for this business for which they could potentially rank for like FREE.
Let me show you
By now you must have understood the importance of SEO for your carpet cleaning business.
Now let's jump into the important bit, for which you probably read this far
3 Amazing SEO Tips for Carpet Cleaning Companies to Generate Leads Online
1. Find Relevant Keywords
Search wouldn't take place without keywords or keyphrases or queries whatever you may want to call it.
That's why it's very important to properly invest in keyword research to find keywords that are relevant and it's even more important to make proper utilization of it throughout the website.
Essentially you have to find carpet cleaning keywords
Keywords in SEO are bifurcated into intents. Search Intent is what determines whether you will generate a lead from the organic click-through or not.
Namely there are three search intents
Commercial Intent

Informational Intent

Navigation Intent
It is commercial intent keywords that will generate leads for your business. These are queries like "Carpet Cleaning Service" whomever is searching with these queries is obviously on the lookout of hiring these services that makes it a highly qualified lead.
Informational intent keywords fall into the bottom on the funnel. The prospective customer isn't aware of the fact that he may need the service from you, he is still in the process of figuring out whether at all he needs this service be it from anyone.
He would search something like "How to remove pet urine stains from carpet" as a result he will come across an article from the website that also sells carpet cleaning services.
Somewhere down the line he will be educated by the website that hey, we can clean the carpet for you at unbeatable prices and as a result he becomes a potential lead for future maybe if not there and then.
Navigational intent keywords are basically branded keywords like when people already know of you then they directly search by your brand name to find your website.
A good place to hunt keywords is Google Keyword Planner
Just search the seed keyword as in this case "carpet cleaning services" and you will numerous ideas like
– Professional carpet cleaning services
– Professional rug cleaning
– Dry carpet cleaning
– Oriental rug cleaning
– Affordable carpet cleaning
– Elite carpet cleaning
– Deep carpet cleaning
You can go an extra mile and add location modifier 
As a matter of fact, I went ahead and searched for it. And guess what I found keywords and that too with search volume.
This keyword for example "carpet cleaning orlando" has 10-100 search volume
2. Create valuable content
Content marketing is still hot and it can generate qualified leads who will become your customers.
Content can be educational blog posts, e-book, infographics, videos and more.
Just imagine, you published an article on this topic "Is it worth getting carpets professionally cleaning" this search phrase has a monthly search volume of 10-100
I want you to imagine that your article has ranked #1 for that search query people are consuming your valuable content and as they are reading it they are convinced that they should hire your rug cleaning services.
In fact, very cleverly you have interlinked your carpet cleaning service landing page within that article so that you can navigate traffic from the blog post page to the landing page where there is a contact form which will help you generate leads.
With the help of content you have established your thought-leadership, increased monthly organic traffic and maybe generated a few leads.
Who knows maybe some of them shared your article on Twitter and now there are more people who will discover your content and become your leads.
Don't stop imagining, there's more…
Imagine that you had added Facebook Pixel code on your all the web pages of your website and now you can run Facebook lead generation ads targeting specifically the visitors of that blog post who read whether it's worth getting carpets professionally cleaned and now you have a very high likelihood of generating leads out of people who already read that article.
That is the power of content for you.
3. Get Technical SEO signals correct
Technical SEO is the foundation of any SEO project without foundation the monument crumbles down.
You have to make sure that your website loads faster for visitors who are accessing it, content is accessible, the design of your website is good, your website has to be responsive for both desktop & mobile users.
i. Website Speed:
To ensure your website loads fast, make sure images and media assets are optimized,follow all the recommendations from GTMetrix scanned report to see what you are lacking and optimize that speed up your site.
ii. Responsive design
What do you mean by a responsive design? A responsive design simply means that the website is easy to use on all devices at the same time. It should be that the website opens correctly on Desktop but on mobile it's still a desktop version site and that now you have to scroll past the screen to access content. 
Hand Picked Related Content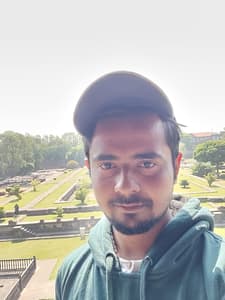 Kunjal Chawhan founder of Decode Digital Market, a Digital Marketer by profession, and a Digital Marketing Niche Blogger by passion, here to share my knowledge