For a business to thrive in the digital, branding and awareness plays a very critical role. The basic funnel is triggered that very way. Thought-Leadership helps with brand awareness the best way possible, you can earn your target audience's trust.
Establishing thought-leadership in the digital is something that every business is keeping an eye out for. How do you establish thought-leadership?
It happens with content that educates the audience and provides value in their lives.
Today, if I have to buy a CRM I will whole-heartedly trust and proceed with HubSpot. Do you know why?
Because HubSpot is the one who coined the term "inbound marketing", they have worked hard towards thought-leadership with continuously putting blog content that actually helps. They rank #4 for "CRM"
To establish thought-leadership they have made their presence ubiquitous. They have launched a bunch of free courses on their website that will educate you about inbound marketing and CRM. They are putting out educational content on Instagram, IGTV, Publisher sites, and more.
HubSpot didn't pay me to speak about them and yet I am. That's how you know that thought leadership works wonders. The blog section of your website is a go-to place for creating thought-leadership.
Write comprehensive guides about topics that concern your business and your consumers, write with the motto of educating and adding value don't abruptly focus on promoting yourself.
And this isn't just for huge business or SaaS companies, in fact, this is something that even small businesses can leverage and see great results.
You don't have to take my word, see for yourself.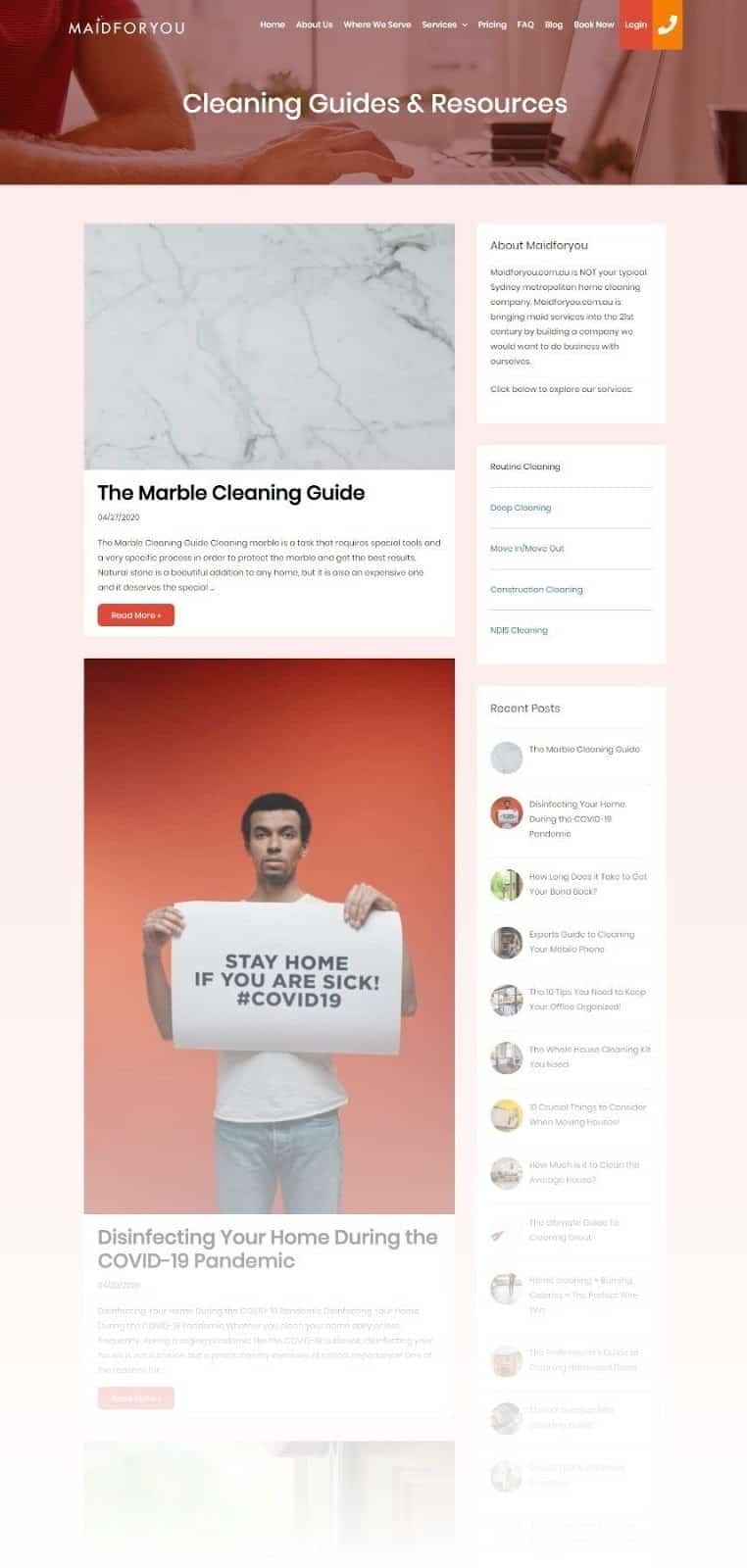 This is a small business providing cleaning services in Australia, to establish thought leadership they are making good use of blogging.
2. Blogging helps a great deal with improving your SEO
There are SEO projects that thrive in the presence of content blogging, without content blogging they can't make it far.
I would like to share an incident. Back when I was getting started with Digital Marketing, I used to read blogs a lot. 
When I used to search for information online I would stumble upon blogs like HubSpot, Ignite Visibility, Lyfe Marketing & Kuno Kreative and I just loved the content from the articles they would put together. It really helped me figure out Digital Marketing. Now here is the deal, these are not entirely Digital Marketing blogs.
These blog pages of Digital Marketing Agency websites and HubSpot are a SaaS website on the other hand. The fact that I discovered these businesses is because these businesses were blogging.
Blogging for Business from an SEO standpoint helps in a way that helps your business get found for its relevant search terms.
3. Blogging helps in Link Building
Link Building for business websites is a tad bit tricky, most websites will not be willing to link back to the money pages of the website.
For example, if you are a Wedding Photographer in Delhi and you want to build links on photography blogs so these blogs might not be willing to link back to your money pages i.e "Wedding Photographer in Delhi" landing page.
Because it would seem fairly obvious to them that you are asking for a backlink to that page to serve your own motives, besides they may be faced with link penalty if they do so.
This is where blogging comes to your rescue. Business websites that have a dedicated blog subdirectory and are putting out unicorn quality blog content find it easier to build high-quality backlinks from other high authority blogs. Why? because it is easier for websites to link out to resources that are link worthy.
#1. They can build links naturally if their pillar content ranks well, naturally, it will gain discovery and bloggers writing on related topics can't help but link to your blog.
#2. You have an amazing blog post and you are mailing prospects asking them to link back to your blog, guess what? They would, they don't find anything fishy here, as a result, they would link back.
Actually you know what, let me just demonstrate
This is an agency website who with its blog post managed to pull 211 backlinks.
Navigating Traffic is an important reason why business websites should begin blogging. Your money pages may rank and drive a distinct proportion of traffic to it and increase page views to those pages because of it which is awesome.
But what if I told you that there one more way to increase page views on your money pages other than traffic channels like organic, social & referral?
That channel is none other than blogging, with blogging and strategic internal linking you can effortlessly maximize the number of pageviews on your money pages and increase the likelihood of conversions.
Traffic results in increasing conversions, with traffic conversions, are not possible. Traffic arriving to blog pages could go ahead doing multiple sessions increasing page views of different pages.
Check out this case study to see How Blogging helped this eCommerce Business with firing up SEO results.
5. Engaging with prospective customers
One of the KPI's that SEOs calibrate is engagement metrics. What are engagement metrics in SEO?
They are dwell time, comments, and social shares.
With high-quality blog content, you can make your prospective customers read your well-crafted blog posts, they will leave comments and share on social if they like it.
As your audience engages via comments you get to learn more things about them, maybe they will address an issue that is bugging them, you can respond to them there and then and that way you can make them feel like they can count on you.
Blogging can increase your website traffic that its absence cannot. Here's the deal a business website that is either selling services or products would remain a static website for a very long time and on its own there's only an extent to which traffic can be pulled.
And with all things being the same, the traffic would remain stagnant. However, if you begin blogging then you can pull additional traffic by cleverly blogging on topics with high search volume that are related to your business.
For example, you have an eCommerce store selling garden equipment, sure your website qualifies to pull traffic from the keywords present in the product landing pages, but there's an opportunity to write about topics that are related garden equipment that people are also actively searching and because of that, you will be able to pull more traffic than usual.
For example, you can write about topics like "examples of garden tools and their uses"
So, there it is top 6 reasons why blogging is so important for business. COMMENT down anymore reasons you think why blogging would be important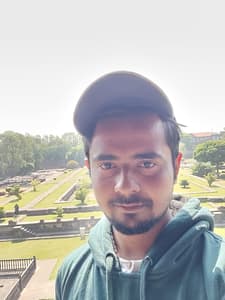 Kunjal Chawhan founder of Decode Digital Market, a Digital Marketer by profession, and a Digital Marketing Niche Blogger by passion, here to share my knowledge