Company Overview:
The company is in the business of selling Fabrics all over Canada at bulk quantities. They have been in business for more than 50 years and has their presence in physical stores and the e-commerce website as well.
What was their challenge?
Their greatest challenge was that they weren't getting enough organic sales despite the fact that they had >500 product landing pages.
My first step:
I performed a thorough  Technical SEO Audit of the website and found a lot of technical SEO issues, one of the biggest issues was the fact that only 13 of their product landing pages were indexed on Google search engine.
My analysis also showed that they were using basic organization schema on their Homepage while they could have been using Local Business Schema instead considering the fact that they had incredible local visibility owing to the physical stores.
Finally, and this was also a huge one, neither of their product landing pages carried Product Schema which was quite a shocker.
My Solution AKA Implementations
How did Local Business Schema & Localization kicked in?
The below screenshot shows performance before Local Business Schema implementation
After kicking in the schema and some localization factors like optimizing Google My Business Listing, integrating website with Google My Business take a look at the results below.

A good amount of local keywords were observed after making that implementation.
How did Product Schema & Meta Tags Optimization Kicked in?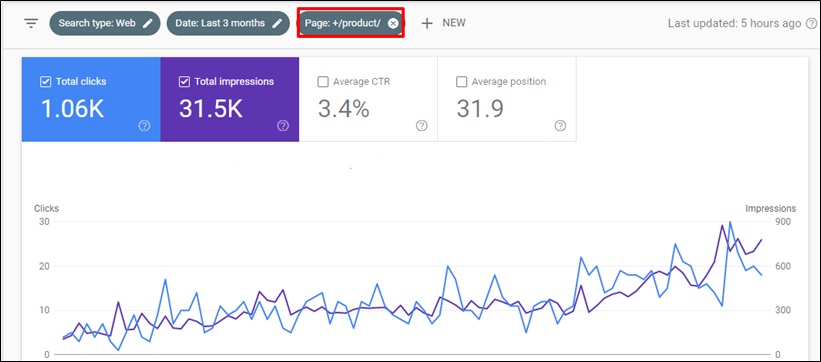 A growth trend can be observed for the product landing pages in the Google Search Console taking the last 3 months data into the consideration.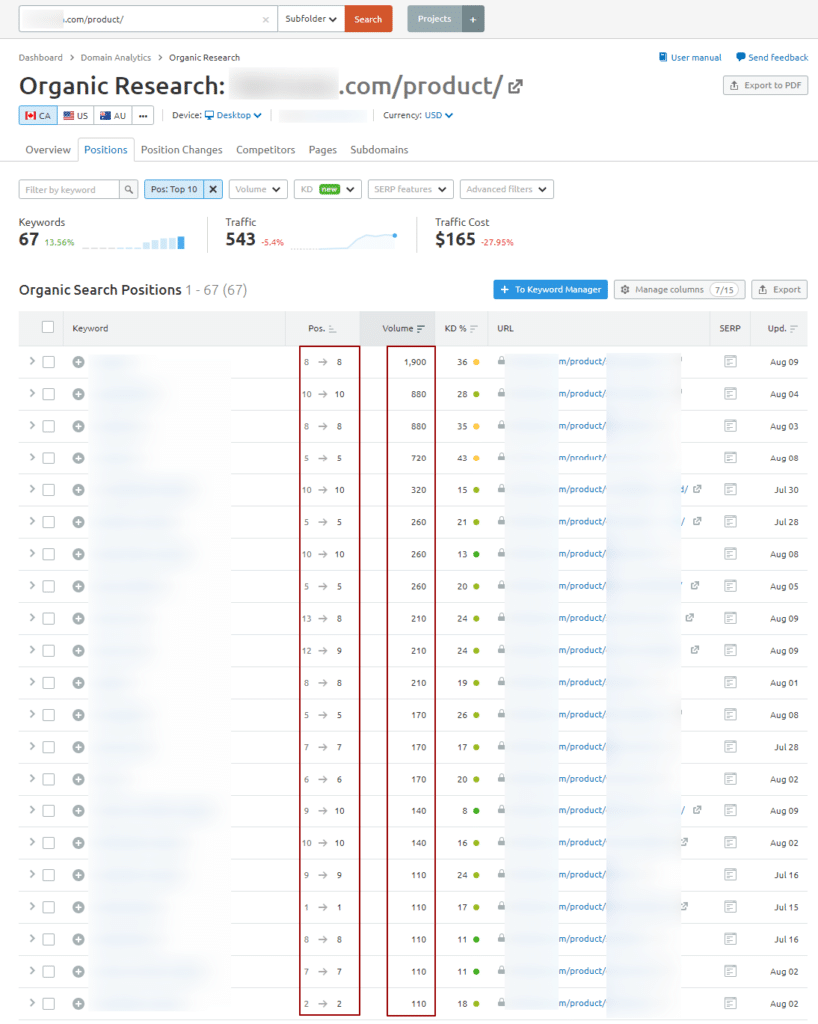 These are top 10 rankings in Canada for high search volume keywords for product landing pages and these are purchase intent keywords.
The problem with product landing pages was that they weren't focusing on user and search intent at all.
Even the screenshot above shows the steep increase in the organic traffic and organic keywords for product landing pages as all the product pages optimization factors kicked in.
The pages were targeting keywords not leveraging local intent, purchase intent and were missing CTA's inciting discount and an incentive to click to grab the steal.
The Meta Title tag optimization helped greatly with this and to improve their organic visibility furthermore and increase the resulting CTR product schema saved the day.
Product Schema implementation dramatically increased the number of product landing pages in SERP with rich results i.e. Product Ratings & reviews.
As per SEMrush it's 99.8%
What were the results?
Simply amazing!
The SEO for this project was started on December and in just 1 month following were the results
Organic Traffic improvement by 24.59% in just one month.
Organic sales increased directly by 48.87% increasing the Monthly organic sales by $CAD 1,320.08
Product Category pages had an organic improvement of 44.28%
Project started in December how are things looking in February i.e. 3 Months in Game?
December Organic Sales – $CAD 2701.46
February Organic Sales – $CAD 7,533.35
We are talking about 278.866% Organic Sales improvement
What were some of the quick wins of this project?
Meta Tags optimization
Local SEO Optimization
Schema Optimization
Technical SEO Fixes
GMB Optimization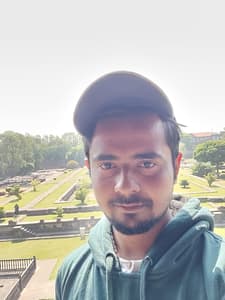 Kunjal Chawhan founder of Decode Digital Market, a Digital Marketer by profession, and a Digital Marketing Niche Blogger by passion, here to share my knowledge