I know you have come here to know about 9 ways to increase conversion of your blog in 2021?
I guarantee you that by the end of this article you'll get the secret tips to increase conversion rate. So, now let's start
Do you know what the average conversions of a website is?
It is 2%. This means that if 100 people come to your website only two of them buy the product you promote.
Also, this 2% conversion is on the higher side but many of the websites have only 0.1 to 0.2%.
It means out of 1000 people 1 or 2 of them will become your customer.
Here is a demographic from wordstream showing the average conversion rates of google adwords for different topics.
You can see the highest conversion is 3.30% for the products of climate control.
However, if you want to increase your earning even if you are not getting much traffic then you can do it with the help of CRO.
CRO stands for conversion rate optimisation these are some techniques which can help you get more conversion.
In this article you'll get 9 super ways to increase CRO of your blog.
However, if you are a newbie and doesn't have hosting and website then here are 10 best affordable hosting providers.
So let's get started.
Now this is one of the never old ways of getting higher conversions.
I am saying this because affiliate marketers are widely using it to increase their conversions from a long time.
You can make these kinds of forms from the pop up maker which is a WordPress plugin.
Now, the main topic for discussion is how you can make your visitor add their email to the pop up form.
This can be done with the help of lead magnet method which is used for ads especially FB ads.
To understand this let's take an example that you have a computer tips and tricks website where you want to increase conversions.
You have added an exit pop up to your website however, people coming to your website are not filling it.
It is because they are not getting something for sharing their email or phone number with you.
And to add that something which visitor of your website will get is lead magnet.
For the computer tips and tricks website you can make a cheat sheet explaining parts of the computer.
How to make a computer or problems and solutions of the major computer problems.
Just you have to put your mind and make a lead magnet according to your niche.
2. Remove the unnecessary form fields
This tip is applicable for the contact as well as pop up lead generation form.
Removing unnecessary forms means that for example if you have made a lead generation form in which you have to fill email, mobile number, name, class etc.
It would take a lot of time for the visitor to fill the form which would increase the friction to fill the form.
Friction means the resistance that one surface encounters while moving over the other one.
Even the marketing guru, Neil Patel says that same thing.
You should know the AIDA model to fully understand the importance of less forms in forms.
For example you go to some marketing website and see that they are giving a SEO checklist as their lead magnet to fill their form.
You gave some attention to the form. It is the first step of this model.
Then if the form has more fields then it would take more friction for you to fill that form and you may lose interest in the free SEO checklist.
So, to maintain that interest you should have less fields. 
Also, in order to fill the form you should also have the need or desire of that SEO checklist. 
If you don't have the need for that why would you take it.
Then, at last you go further and take action in the form of filling your email address in the pop up or contact form.
So, if you like this AIDA model then do share this article with your friends as well.
So, if you want to increase conversion just use a simple email lead generation form with no other field included.
Now, you might ask me if I also want the phone number of the visitor as well? What can you do?
If you want the phone number or any other info of the visitor you can send emails to them hoping the user would fill in other details as well.
Or you can make OTO lead (One time offer) pages in order to get other details from the visitor.
3. Add testimonials, logos and reviews
This method is super important for selling any type of product or service.
It tells the visitor that the website they are visiting is authentic and they can click on the link there and make a transaction.
The growth marketing expert Angie Schottmuller has said, "If quality social proof buffers notable uncertainty, get ready for some remarkable conversion impact — in some cases up to 400% improvement."
The super advice for you is that if you are doing amazon affiliate marketing then do add reviews from amazon it would boost conversions.
However, be true and also add some bad reviews there are well. It would increase the person's trust in you.
This tip is super important if you want to increase conversions as well as rank higher on google in 2021.
You might know that now CLS (cumulative layout shift) from the web vital plays a great role in ranking websites on google.
And if you will allow different annoying elements on your website such as ads or a lot of forms.
Then it will increase the CLS or whole web vitals of your website that results in bad user experience.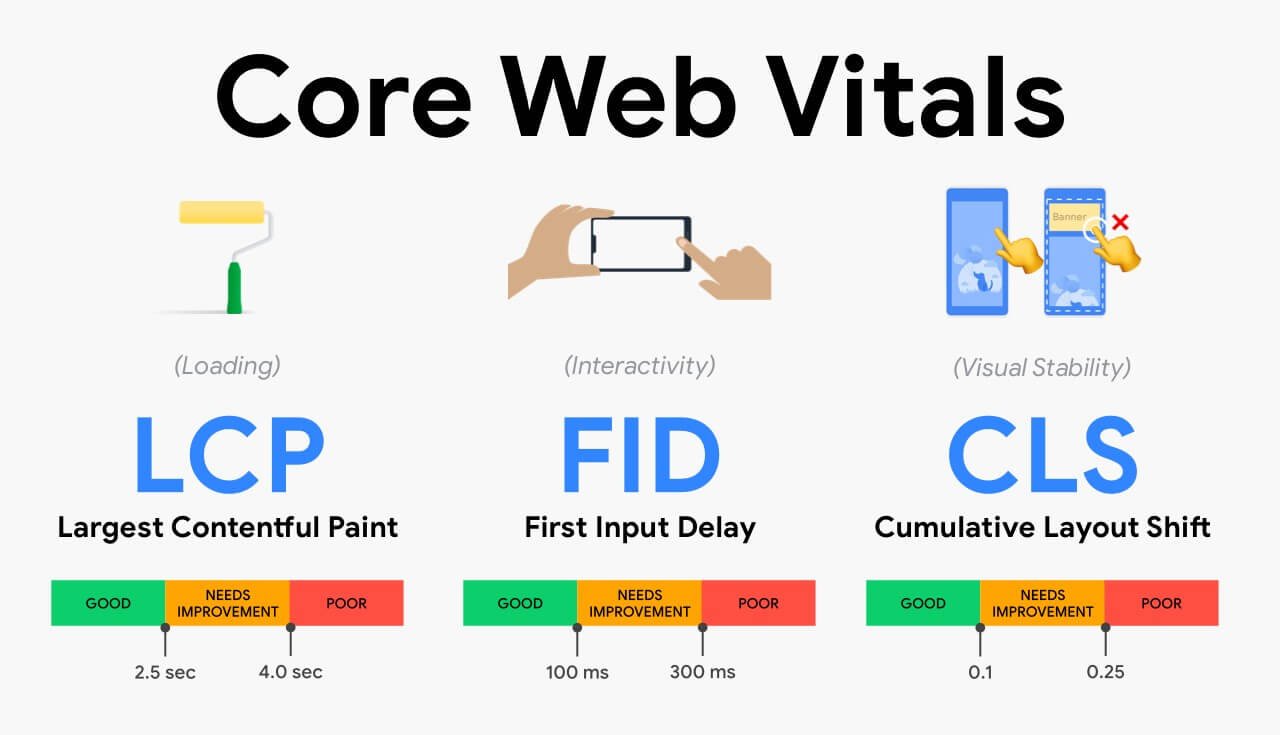 The landing page should be clear, easily navigational and without any annoying elements.
Here are the things which your landing page should have:
Headline and subheadings.
Benefits, features, pros and cons.
Testimonials and reviews.
Visual elements according to topic.
With that you can also add a single pop up form, live chatbot etc.
Also, you can use the tools like Crazy egg to have the heat maps of your landing page.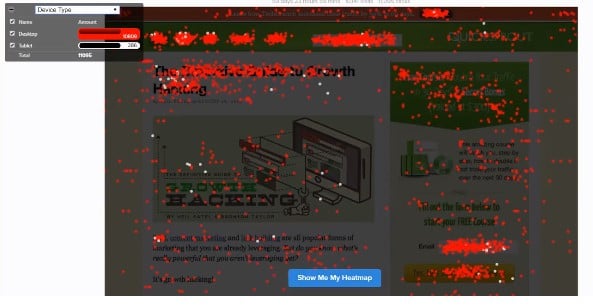 It tells you how users are interacting with your landing page and where they are clicking on your webpage.
If you are tight on budget then you can use the heatmap.com for making heat maps for free.
5. Strong and compelling CTAs
CTA means Call to action. It helps the visitor to know what he should do next after reading your article.
If you have a strong and compelling CTA on your website then there are more chances of having a conversion.
However, simply adding CTAs such as "Buy now" or "Get in now" is not working nowadays and would lead to very low conversions.
As an affiliate marketer or a blogger you have to make users convert and this can be done with strong CTAs.
So, if you are running some marketing niche website then you can promote.
For example wordpress themes by using CTA such as "Yes, I want my discount" or "Check out theme demos" etc. 
For amazon affiliate marketing websites you can use "Check for lowest price" or "Buy from here at the lowest price".
If you want to create some out of the box CTA then here is an article from Neil Patel on it (backed by his marketing knowledge).
6. Include CTAs where users click
Users are likely to click on the CTA buttons when they get to know fully about the product or service.
They don't like to interrupt between their natural reading of flow and like to continue in the physiological state of flow.
So, if you are thinking that if you will add a CTA button in the middle of the article that would generate more conversions.
Then, I am very sorry to disappoint you but that doesn't happen.
But rather than it can expose how eager you are to sell the particular product or service to the visitor.
Here are some positions where you can add CTA buttons in your articles:
Above the fold, it is very lucrative.


At the end of page or if you are making a review article then add CTA after writing about one product.


Just after the headings or you can clutter them into a table for those who just skim the headings.


As a sticky sidebar widget.


As a pop up after the reader reads the whole article.
This is one of the secret sales as well as affiliate marketing tips.
Power of three means that if you will give the visitor three choices instead of one then it will create better conversions.
People think that they shouldn't review bad products or services but I say that they should do that.
Why so? Because I, as well as Akash Hallur from bloggingx.com , think that you should create the review of a not so good product.
And in the article you will tell truly its pros and cons then the visitor would have trust on you.
Now you can pitch them with two other better alternatives and add a table displaying three of them with a CTA button.
It would give you better conversions.
Also, a secret tip for all of you guys is that the product that you want the reader to buy should be between the other two.
It is so because there is a human tendency of choosing the middle one out of three choices and it is known as the power of three. 
It is one of the best techniques for sales by creating a brand symbol in the minds of the readers.
Let's understand with the help of examples that think of Facebook what color comes to your mind. It is blue. Isn't it.
Think of YouTube which color comes to your mind. It is red.
Now, people trust these brands due to their single color theme.
So, if you are writing a review article then keep in mind always try to write in a similar color theme.
So, that people would have trust in you, it would create a brand of you and also increase conversions as well.
First you have to decide the consistent color theme for your website and then you use colorzilla to pick the color code of that color.
9. Tell the truth to your audience
This is one of those steps which you must apply to your blog or affiliate marketing website.
Remember there are two golden apples of affiliate marketing:
Provide valuable information from your website not only try to sell on your website.


Be clear as glass and I am sure that you'll do great out of affiliate marketing.
You should know that many people know about affiliate marketing nowadays.
And if you have given links to some product or service then they know that you are trying to sell it to them.
So, crystal clearness will help you get the sales.
Yes, it might sound confusing and you will also say afterward that this doesn't make any difference.
But believe me it is true as hell!
Conclusion
So, that's it for this article. I hope you liked it and if you liked it then do share it with your friends as well.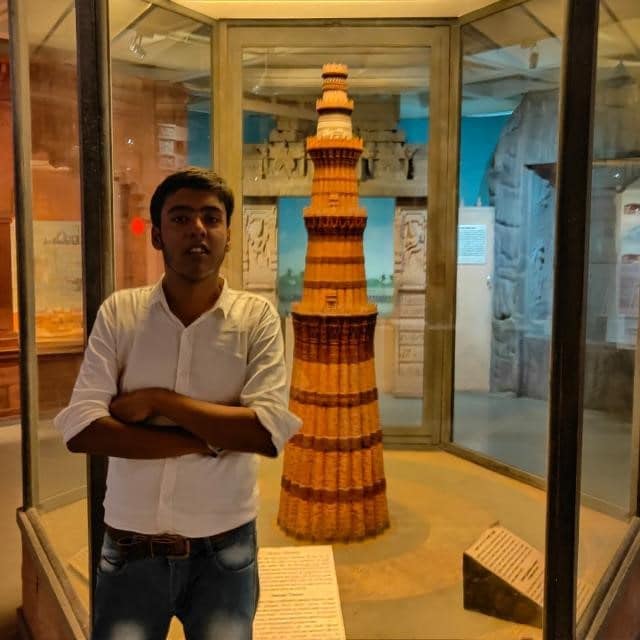 Nishant Nanda is a blogger and affiliate marketer who writes mainly about blogging, SEO and affiliate marketing on his website lightworldwide.com. There he provides only actionable on his blog.