Content marketing is a must-have for modern marketers if they are to effectively generate audience interest, increase brand awareness, interactions, reach, and rank higher in search results. It's a powerful marketing strategy where you plan, create, and distribute consistent, relevant, and valuable digital marketing collateral or content. The goal is not only to reach a target audience but to also attract and engage them enough to drive a profitable action or even conversion.
Content marketing is a great investment if you're looking to build brand authority, nurture prospects, and educate customers. It also benefits your business by boosting customer loyalty, helping you build a relationship with your target audience, and creating sales opportunities.
For better results, content marketers usually prefer using different content formats. Content is broadly categorized into audio, social, graphic, video, and written. Now, let's look at some popular forms of content marketing:
#1 Blog
Blog posts are used to increase quality web traffic, address needs and pain points of targeted prospects and customers, and establish thought leadership. You can also promote your brand or product meaningfully and add links to your related content or service pages in your blog posts. Additionally, you can repurpose blog posts to create long-form content like ebooks or short-form content like social media posts.
#2 Video
Video is an excellent strategy to attract and engage prospects, generate qualified leads, improve marketing ROI, and increase conversions. It can be easily consumed by audiences and shared on your co-marketer or partner's website, a landing page, and social media. Did you know? After watching a brand's video, 81% of people have been convinced to purchase a product or service.
#3 Podcast
Podcasting gives your brand an opportunity to explore and leverage the audio content marketing channel which is growing in popularity. Statistics show that 60% of listeners searched for a product when they heard about it on a podcast. Podcasting allows your voice to be heard and reach a target audience in a unique way. Moreover, it enables audiences to consume your audio content on the go.
#4 Social media
Today, almost everybody uses social media, which presents a great opportunity for you to get your content and messages in front of a vast audience. You can share all kinds of content, create live videos and promotional content with influencers, get to know your audience better, and drive engagement with them. Not to forget, a high percentage of user-generated content comes from social media.
#5 Paid ad
Paid ads are used to generate leads, drive web traffic, boost conversions, and increase clicks on your landing pages. They're a faster way to increase brand exposure and measurable ROI. You can also promote and distribute high-quality content through paid ads. However, paid ads can't drive the expected results without an attention-grabbing and click-worthy title, engaging copy, and high-converting landing page. Even display ads need to have the right buttons, images, and text to perform well. ' SalesIntel's infographic presented below sheds light on the importance of key types of content marketing through some eye-opening statistics.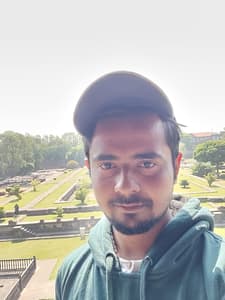 Kunjal Chawhan founder of Decode Digital Market, a Digital Marketer by profession, and a Digital Marketing Niche Blogger by passion, here to share my knowledge