How to Find Guest Blogging Opportunities [9 Ways that Don't Suck]
Still, wondering how to find high-quality guest blogging opportunities? In fact, let's begin with WHY you need it in the first place.
Here's the deal, creating good content with an intent to providing value to the community and yet seeing no visitors show up can be really heartbreaking. What's more heartbreaking is to see that blogs within your niche with thin content are doing much better than you. 
One thing that really helps is Good  BACKLINKS!! 
And Guest Blogging is one of the go-to ways for building these good backlink profiles for your website. Guest Bloggers are essentially doing content marketing and they have to be really picky when it comes to choosing the site to build a backlink.
I mean let's face it. Why should Google rank just any website that's putting out content, the sheer amount of competition in any niche that exists in the blogosphere is unbelievable. 
There are millions of blogs vouching to rank in the #1 position. The Google Algorithm factors in more than 200 ranking factors to rank a website (nobody knows the exact number, it's a trade secret)
This is not to say that links are everything, there are tons of other factors into the play, but getting good quality referring domains to your website is quite important.
Deploying outdated techniques like building links on submission sites and social bookmarking sites doesn't really work as great as it did long ago, with time the Google Algorithm has evolved, algorithm updates like Rankbrain & Penguin can see detect malicious activities and derank a site that otherwise deserved a better ranking position.
In fact, building links on Social Bookmarking sites has proven to add spam to the page you are trying to promote. (Source)
Read this blog till the end to discover how you can find guest post opportunities for FREE.
A Few Benefits of Guest Posting
Helps you build high quality dofollow links
You get to choose anchor text of your choice
Building authorship of sites of your choice which you don't own
Content Syndication
Qualified and targeted traffic
Rich Backlink Profile
Helps boost E-A-T Score
Wrapping it up
I have shared 9 ways you can find guest posting opportunities over the web, doing outreach there does comes a time when we feel that we have ran out of free sites and that people are charging ridiculous prices for guest posting. As and when that happens which it would, NEVER forget to try all the methods shared above to keep bringing in new sites.
Happy Guest Blogging!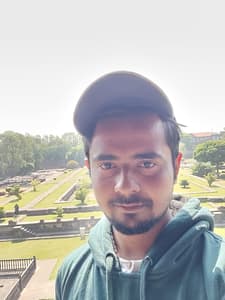 Kunjal Chawhan founder of Decode Digital Market, a Digital Marketer by profession, and a Digital Marketing Niche Blogger by passion, here to share my knowledge